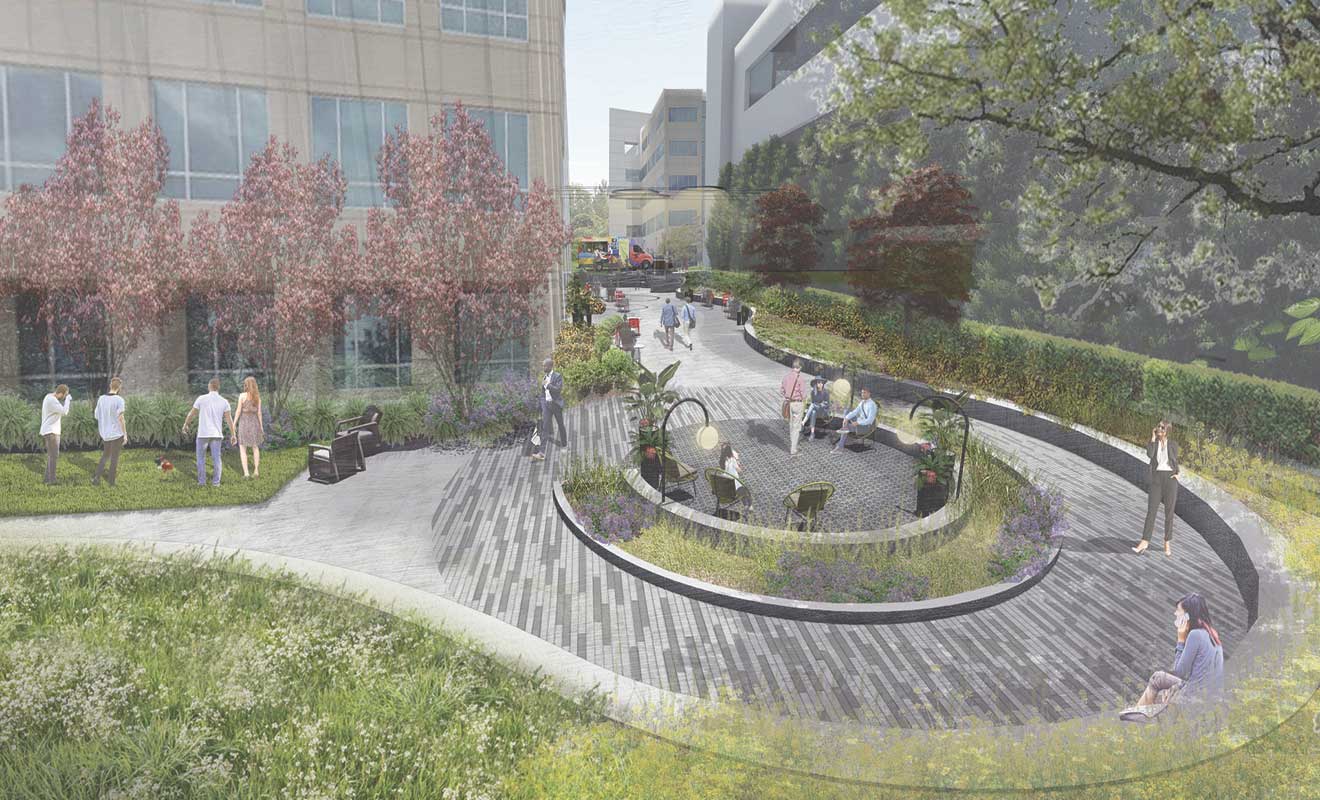 Central to the original Columbia development by James Rouse, The Wayline is a three-building complex that represents a transformation and modernization of that iconic vision. Advertised as an 'all-inclusive workday destination' the 2021 renovation of Building 6721 includes an interior community kitchen, new social and workspaces, and exterior improvements.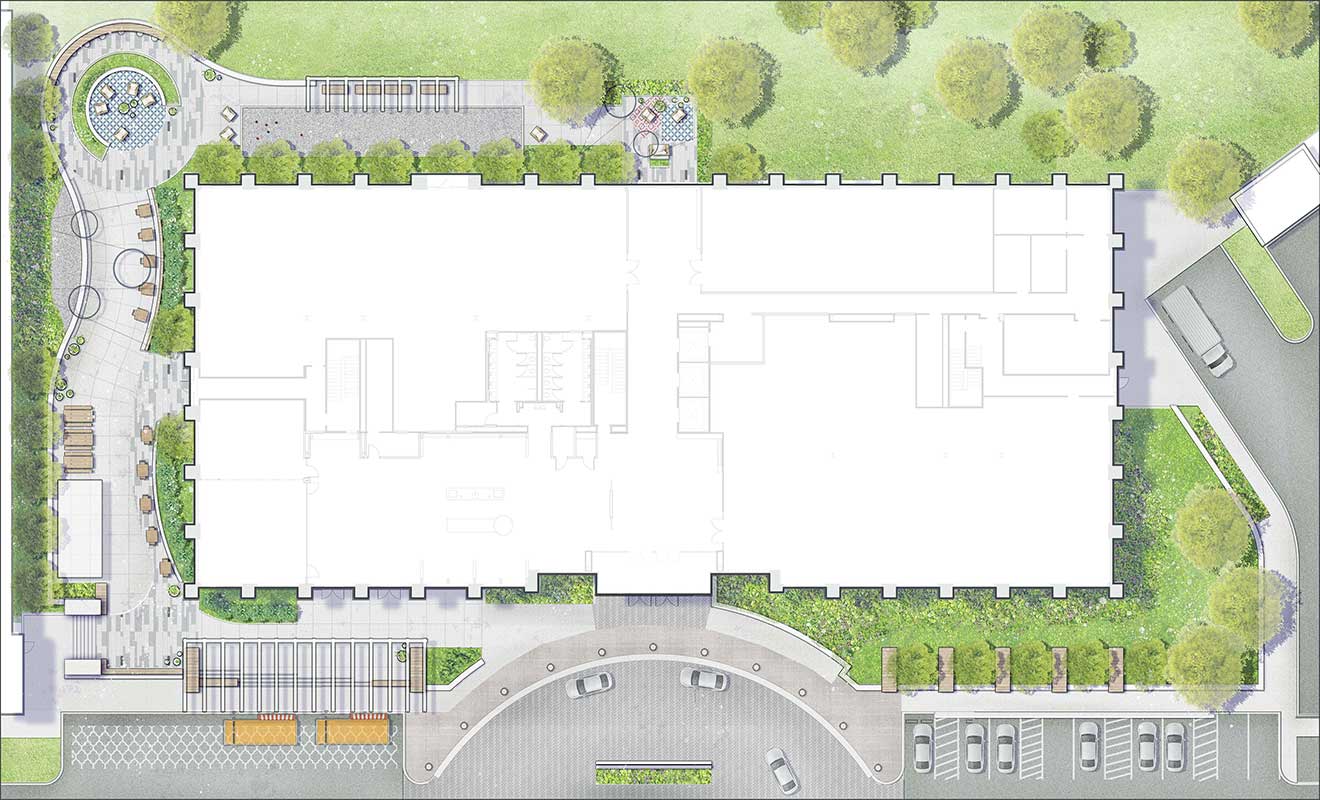 Design Details
Recognizing the importance of high-quality workspace, Floura Teeter helped COPT reimagine a number of existing exterior spaces. An existing corridor between the building and parking garage was turned into an active work and social space—The Alley—with new paving, planting, site furniture, and signature lighting elements. Podium seating, stairs, and shade trellis were added at the front to encourage circulation and easy access to food trucks. Cozy seating areas with inviting chairs and lighting bookend a lawn panel that can be activated with yoga or lawn games.
These improvements provide welcoming space for tenants to work, hold meetings, or relax — a flexible environment for The Wayline employees to activate throughout the year.
At 6721, Floura Teeter created an outdoor oasis that feels like an extension of the adjacent interior amenity. With the design and construction happening during the pandemic, they did a phenomenal job of pivoting mid-project to help emphasize the design aesthetic and brand that we created at Wayline.

Mark Wendell, AIA, Senior Manager, Design + Development, COPT