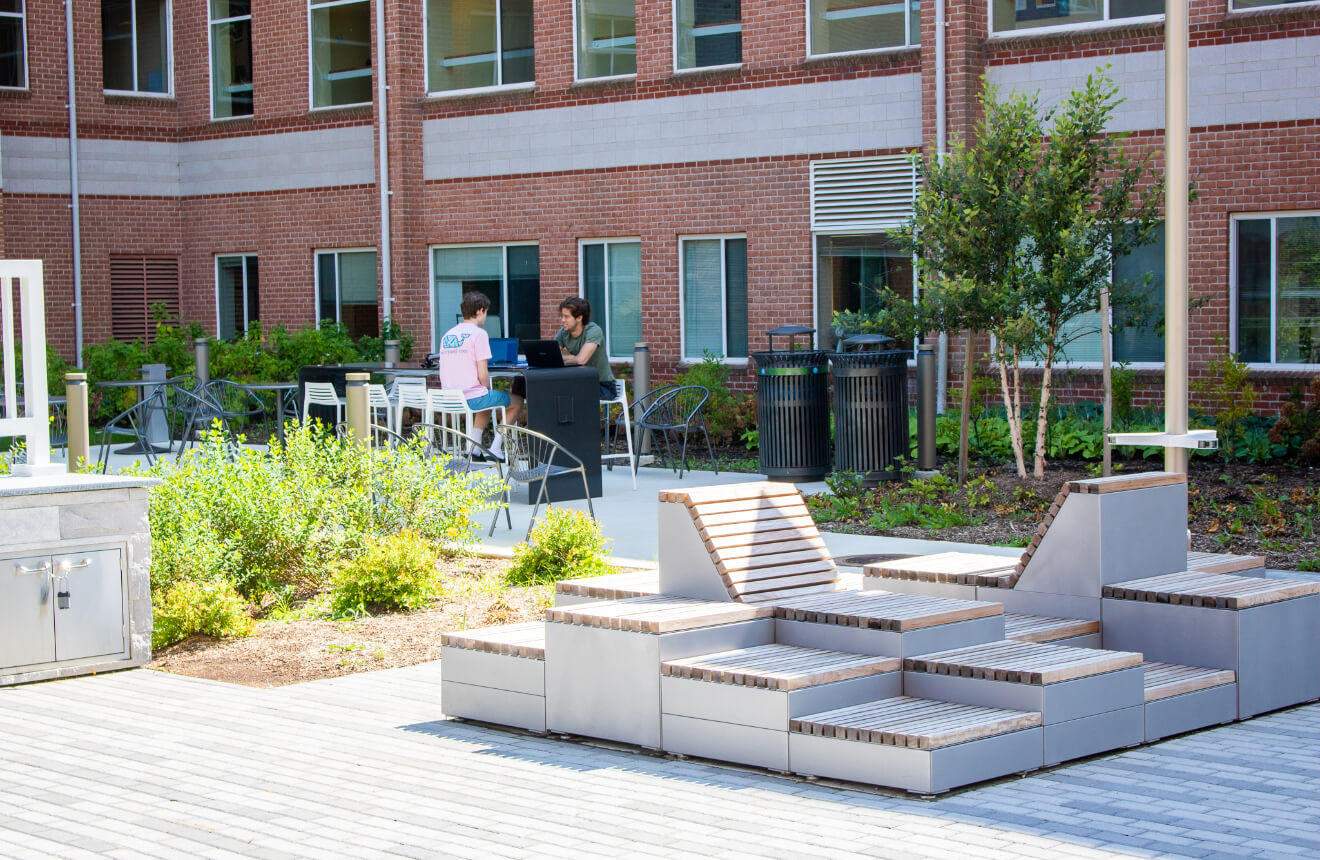 At 20 years old, the outdoor space associated with this 2-building housing complex was outdated, overgrown, and under-used. Based on the master plan developed by Floura Teeter, this project is a complete renovation of the courtyard for its 450 student residents.
Goals
Representatives from Residential Life, Facilities, and students collaborated with the design team to develop an outdoor living room with a variety of places for students to gather or be 'alone together'; create places for socializing and play that is separate from study and circulation; increase green space and shade; and incorporate stormwater mitigation areas visibly – a concept that was especially important to students.
Making the Space Their Own
The result of these varied perspectives is an integrated design for the courtyard. Movable furniture allows users to arrange groupings to accommodate one or many. Shade structures, grill stations, lighting, charging stations, high tops, hammock poles, and open lawn areas make the space welcoming for residents at all times of the day/evening. Colorful furniture and UMBC branding create an animated and identifiable place for students with multiple areas for study and play.