Four Dimensions of a Strong Partner
Whether with our clients, project teams, employees or communities, building strong relationships is the core of our culture – and essential to our ability to be the strong partner you need at every stage of a project.
01
Clients, Coworkers, Community
01
We're committed to building trust and designed our culture to nurture and grow our people to be invaluable assets to you.
02
Holistic Project Perspective + Wide & Deep Expertise
02
We understand your larger goals surrounding each project and leverage our wide-ranging experience to leave no stone unturned.
03
Design Thinking, Technical Know-How & Ease of Execution
03
Our skills result in responsible, engaging design that is grounded in reality, constructable, and functional over time.
04
Facilitating a High-Functioning, Ever-Evolving World
04
We're mission-bound to help our clients, end users, and communities grow and evolve.
Our Purpose: Creating Growing, Thriving, Dynamic Communities
It matters because we believe that public spaces are an extension of the surrounding community, and civic spaces go well beyond simply providing a natural backdrop or attractive pass-through in the urban fabric.
When executed successfully they become the heart and soul of a community, and we could not be more honored to play a substantial role in partnering with our clients to achieve that vision.
Want to Have a Stronger Voice in Landscape Architecture? Join Our Team!
Being part of a strong team focused on relationships and committed to a culture of collaboration, makes you stronger, too.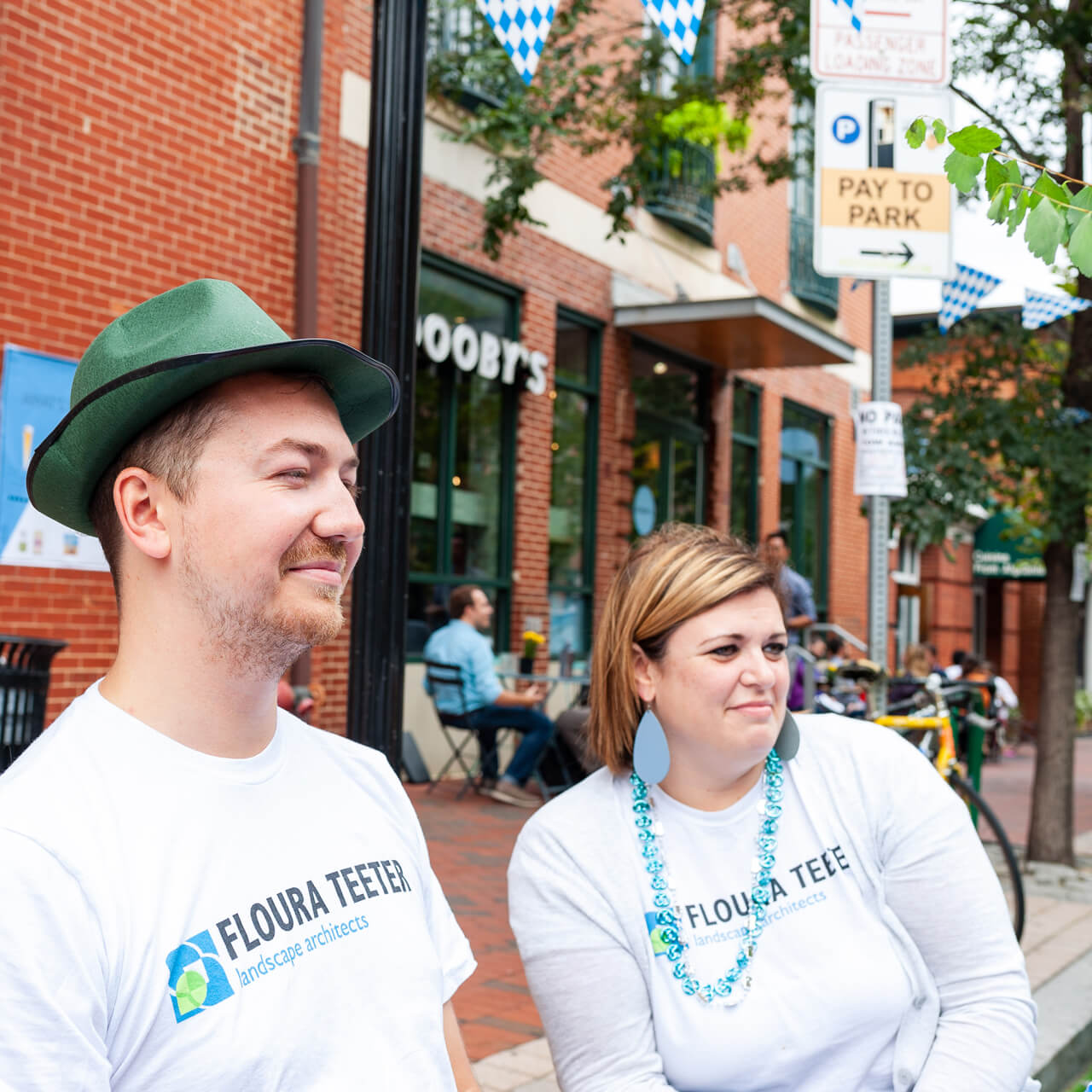 What We Stand For
01. Ethos Without Ego
We have consciously built our culture and character to bring a unique and principled way of working to our relationships with clients and each other. What we don't bring is vanity and self-righteousness. To borrow a common phrase: We put principles before personalities.
02. Passion for Problem-Solving
We thrive on figuring out how to make a project work within constraints. While we let our imaginations run wild in solving problems, we do it in service of finding the most thoughtful and practical solutions. Solutions that are right for the project, not our portfolio.
03. Culture of Collaboration
We have a deep appreciation for different points of view. We love asking questions and being challenged. Most importantly, we listen. In fact, we believe that listening is the engine of collaboration – what allows team members to build on each other's ideas rather than "yes, but-ing" away what could have been highly valuable contributions.
04. Focused Forward
We believe in constantly evolving. We're always looking for new ways to do things, and we're willing to stretch ourselves. We're also willing to give our clients that gentle nudge to stretch with us. All in service of delivering the best project outcomes.