HUBZone: Investing in Growing Communities
Floura Teeter is passionate about investing in communities, dedicated to problem-solving, and well-versed in protecting and nurturing the natural environment through sustainable practices.
Guided by this philosophy, we translate our Federal and Department of Defense (DoD) clients' vision into landscapes that create meaningful new places using innovative landscape design techniques.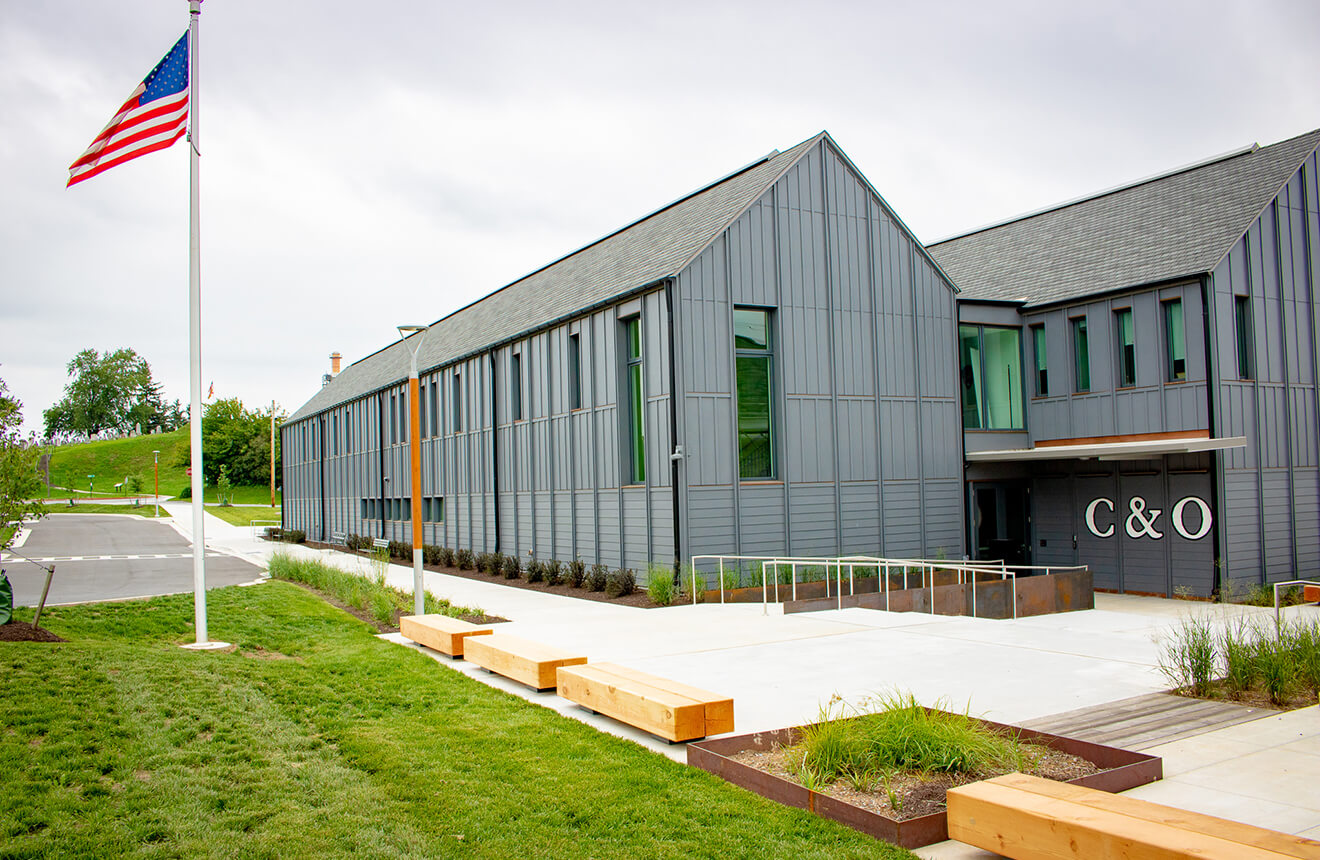 Federal Government Experience
As a WOSB and HUBZone-certified landscape architecture firm, we apply our extensive experience and creativity to a variety of small and large Federal agencies, DoD, and institutional projects throughout the mid-Atlantic region.
Projects and services for the Federal Government have included vegetation and plantings, site ecology and historic landscapes, pedestrian and bicycle circulation routes, Anti-Terrorism/Force Protection gate and entrance redesign, forest inventory, conservation and tree resources, streetscapes, stormwater infrastructure, and mitigation plantings around a military installation roadway widening.
With offices in Philadelphia, Pittsburgh, and Baltimore, we are well situated to lead and support teaming partners on projects with a diverse group of governments and governmental agencies.
Representative Clients
US Army Corps of Engineers (USACE) – Baltimore and Charleston Districts
US Environmental Protection Agency (EPA)
US Naval Institute (USNI)
Select Projects
Alter AT/FP Virginia Avenue Gate, Joint Base Andrews
Jack C. Taylor Conference Center Renovation & Addition, US Naval Institute
US Environmental Protection Agency (EPA), Greening America's Communities: Assistance for (4) Communities addressing Heat Island Mitigation with Green Infrastructure
Cantonment Area Roads Cooper Avenue, Fort George G. Meade, MD
C&O Canal National Historical Park Headquarters and Visitor Center
The County has been very pleased with Floura Teeter Landscape Architects' diligence in meeting with County staff and residents to develop a passive reuse design that truly accommodate and captures the needs of both County management and residents."

Jamie C. Foster, Senior Engineer, Montgomery County Department of Environmental Protection