---
Floura Teeter was selected by the EPA to develop green infrastructure strategies for heat island mitigation within four communities as part of the EPA's Greening America's Communities program. This effort involved partnerships with local stakeholders in four states to realize the vision for their communities.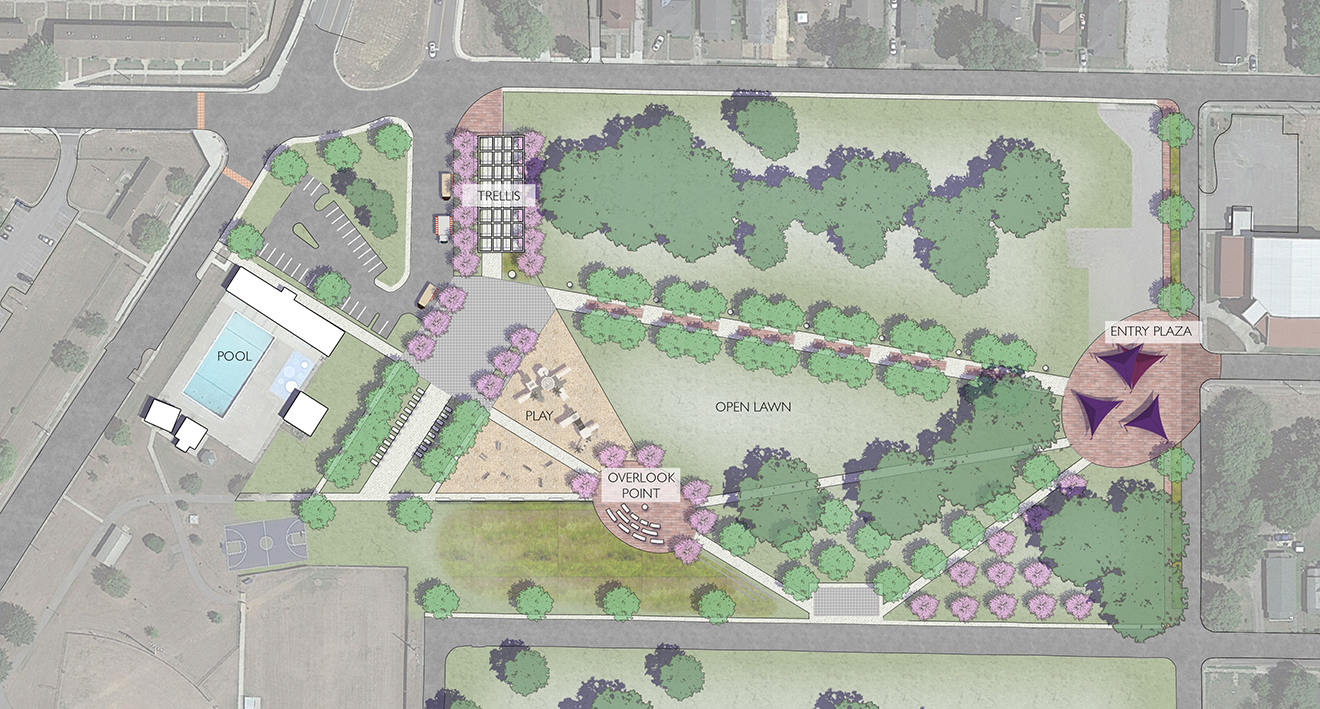 Context
The selected site within Collegeville is near the Historic Bethel Baptist Church which is part of the Birmingham Civil Rights Heritage Trail. The wider community of North Birmingham is located near an industrial zone and challenged by air pollution, poor soil quality, and frequent flooding; it has been underserved and has experienced disinvestment for many years.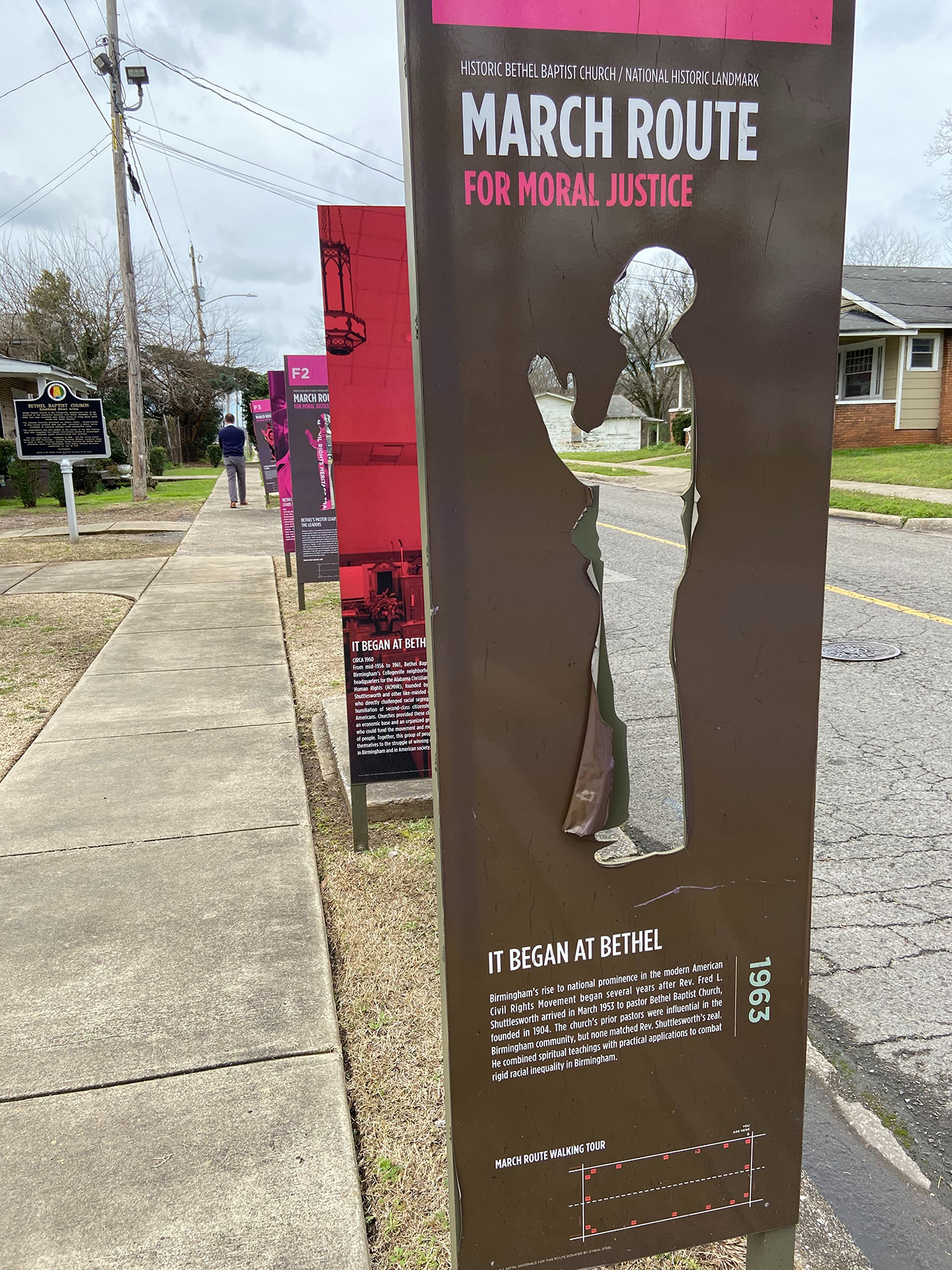 Approach
Floura Teeter facilitated an on-site three-day charrette—leading discussions with key stakeholder groups to understand the site's opportunities and constraints and to develop concept design ideas for a new park space within the community.
The final master plan integrates bioretention facilities, play spaces, plazas, outdoor fitness stations, a memorial tree grove, a heritage walk, outdoor classroom, and artwork. It weaves together education on environmental features and Birmingham's civil rights history.
Floura Teeter developed an implementation plan that identifies near-term solutions which will establish a benchmark of success and encourage further investment to implement the entire park master plan in this important community.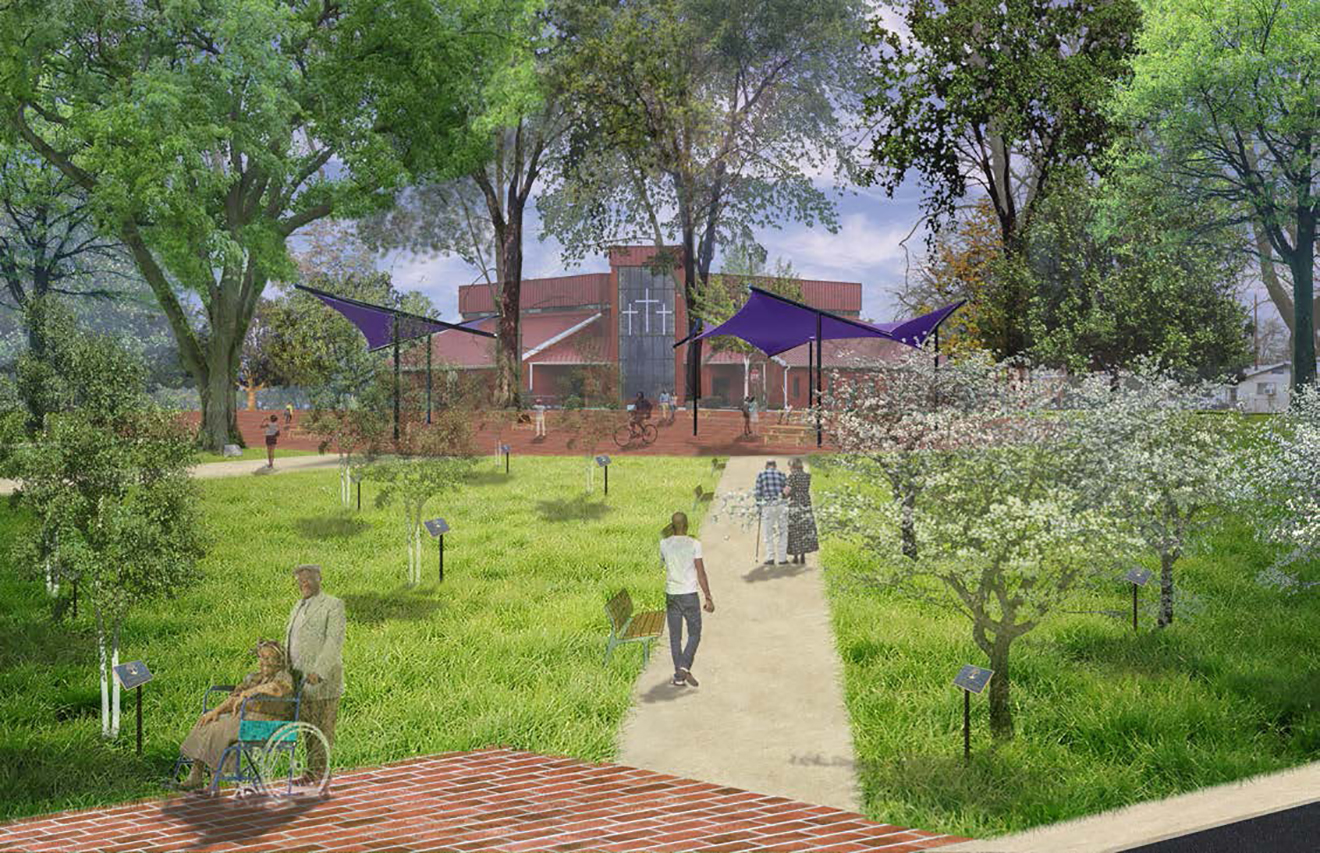 Awards
MD ASLA Merit Award, 2021 – As part of EPA's Greening America's Communities Program