---
Towson University occupies over 300 acres and serves nearly 23,000 students. The University Union houses student/social services and event space and is located in the heart of campus – positioned along the central pedestrian spine and adjacent to the principal campus entrance.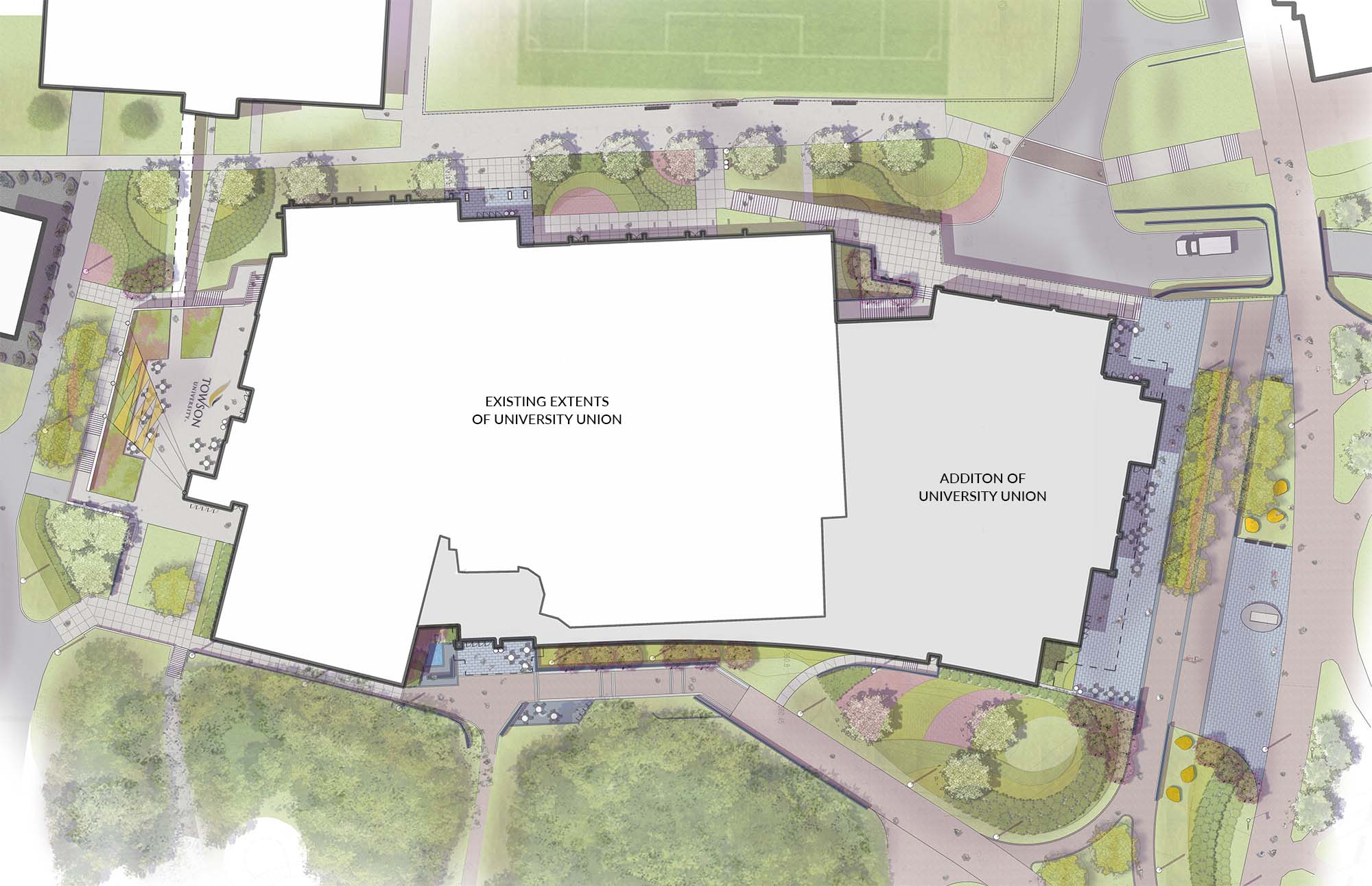 New Spaces
Improvements to the building include new entrances on all four sides and links to existing circulation. Each new plaza space has its own character and scale, including large open spaces for programmed events, dining, collaboration, and individual study. The new site design offers vantage points for activities on the adjacent rec field and opportunities for small sidewalk sales or student gatherings at the bookstore.

Challenges
Significant challenges associated with renovating and expanding a building of this size (85,000 SF) within a limited site were evident – existing utilities were everywhere, stormwater requirements absorbed valuable open space, and improvements to existing roof decks were limited to surface treatments due to weight restrictions.
This $80 million renovation and expansion of the Union successfully incorporates elements of the existing campus character, is consistent with master plan goals, and provides engaging new amenities for students.