---
Floura Teeter guided design for complete reconstruction of the north plaza and entrance to the Stamp Student Union focusing on improving the function and aesthetics of the site to address circulation, accessibility, and place-making.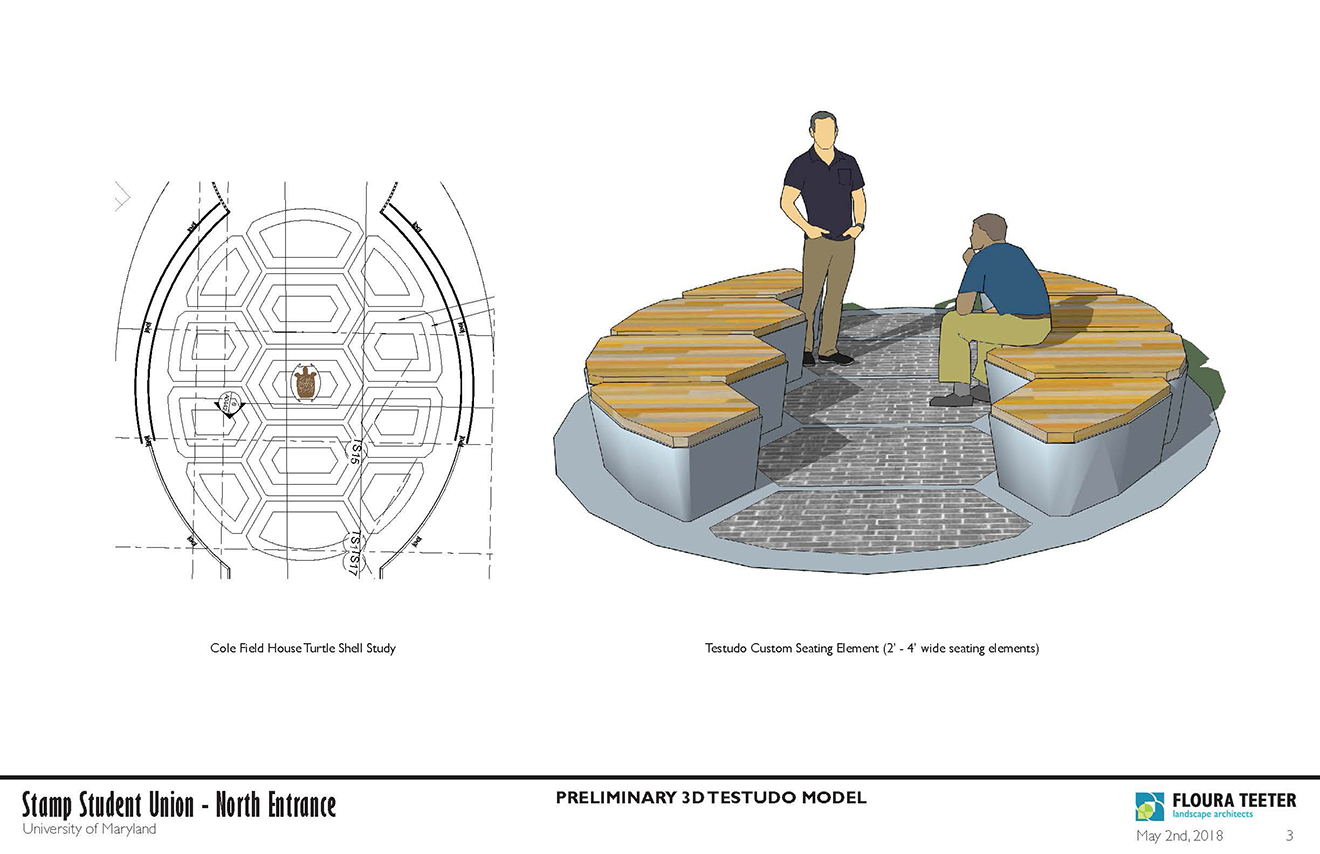 The north plaza serves as a crossroads for myriad circulation movements including pedestrians and cyclists moving between campus housing and the student union, as well as service access to nearby parking garages, trash, and delivery functions. Ensuring safe movement for all users during and after construction was of paramount concern.
Floura Teeter incorporated site grading, drainage design, planting design, and coordination with product manufacturers as details were developed for seat-walls and stand-alone seating elements, custom tables with USB charging capability, and new site lighting. Bright red, Testudo-inspired custom benches animate the space.
Construction administration services were provided including review of RFI's, shop drawings, material samples and mock-ups.
---