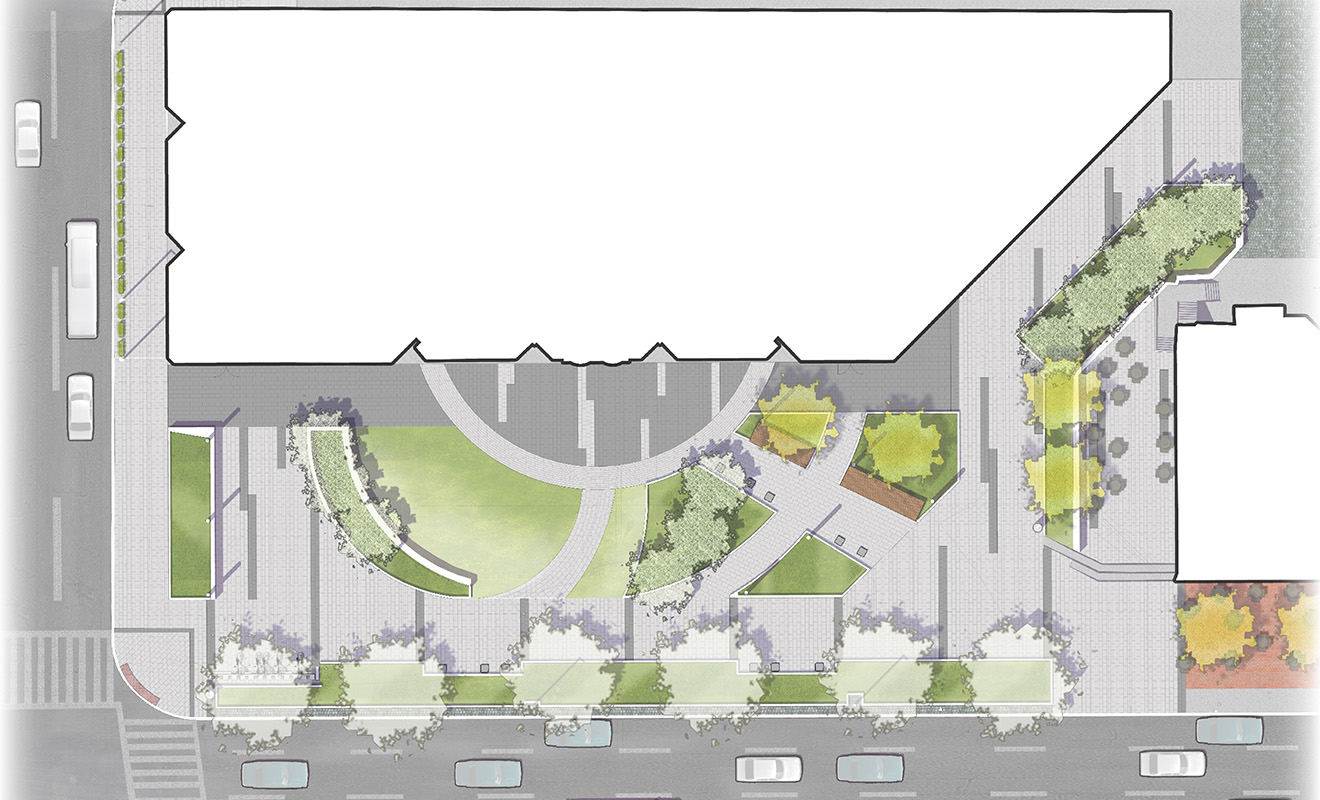 Floura Teeter was engaged by Corporate Office Properties Trust (COPT) to re-envision the plaza at 250 West Pratt Street. The new design removed an existing overgrown space with unsightly berms that separated pedestrians both visually and physically from the rest of the site and realigned an unsafe and narrow pedestrian walkway.
The Right Solution
The new design implements the Pratt Street Guidelines and is composed of two cohesive elements; a pedestrian plaza that serves as welcoming entry for the prominent 250 West Pratt Street Building and a contemporary streetscape that enhances the pedestrian experience. The design includes special paving, monumental signage, and an adjacent lawn panel for tenant events and convention center displays. Oversized platforms and polished concrete cubes provide varied and unique seating options previously not provided in downtown Baltimore. A planted buffer along Pratt Street separates pedestrians from busy city traffic while providing an appealing stormwater solution.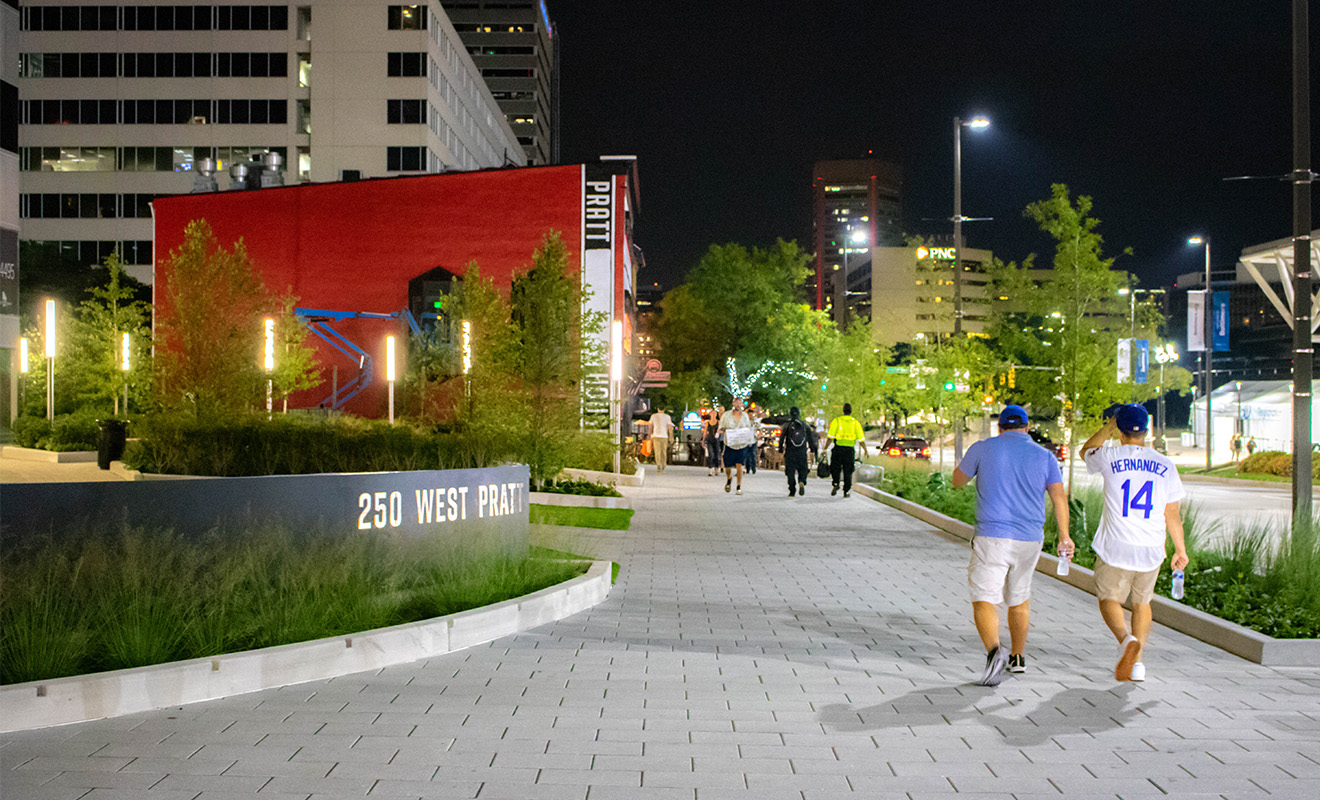 For the Future
The implemented plaza design is both visually and physically permeable to strengthen its connection to the street. The plaza welcomes sports enthusiasts and tourists walking to nearby Camden Yards and M&T Bank Stadium as well as attendees to the Baltimore Convention Center, located directly across the street.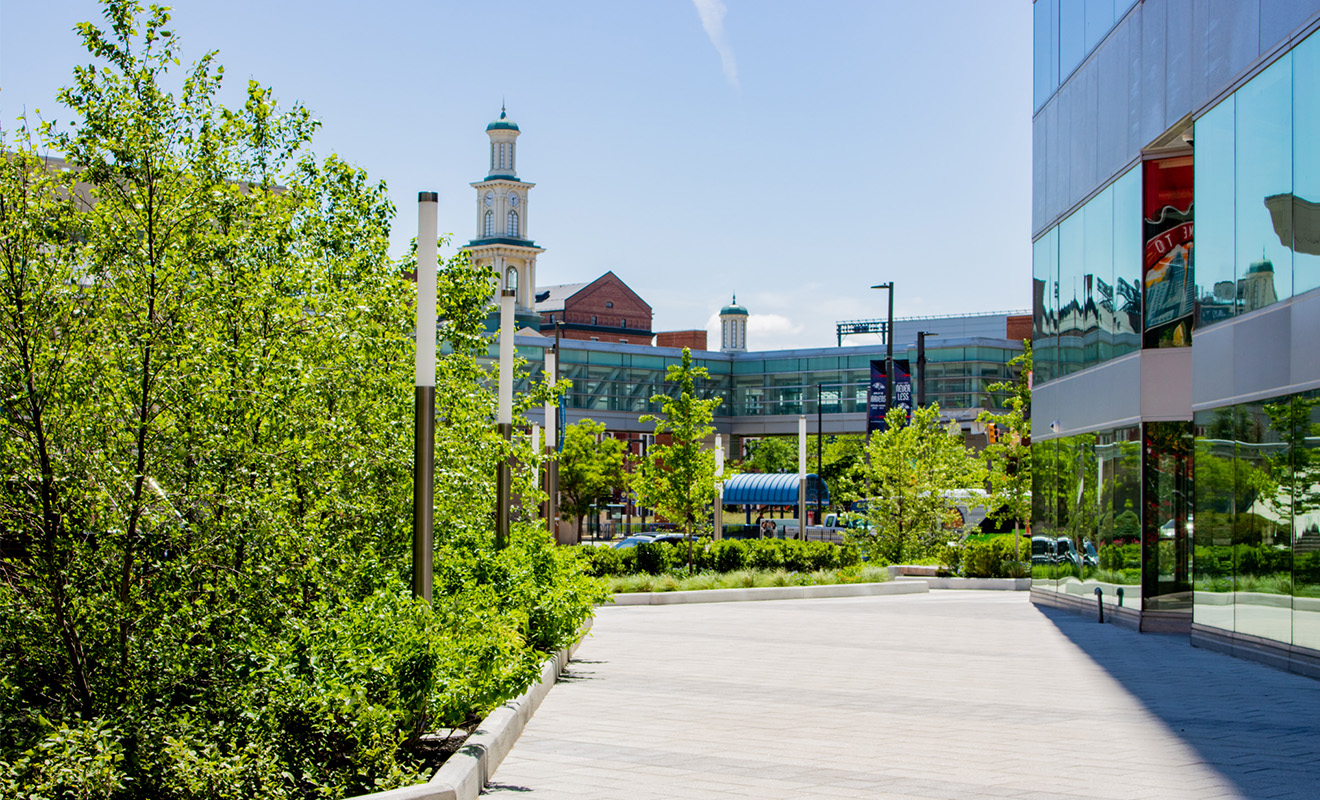 Awards
MD ASLA Presidential Award of Excellence, 2020