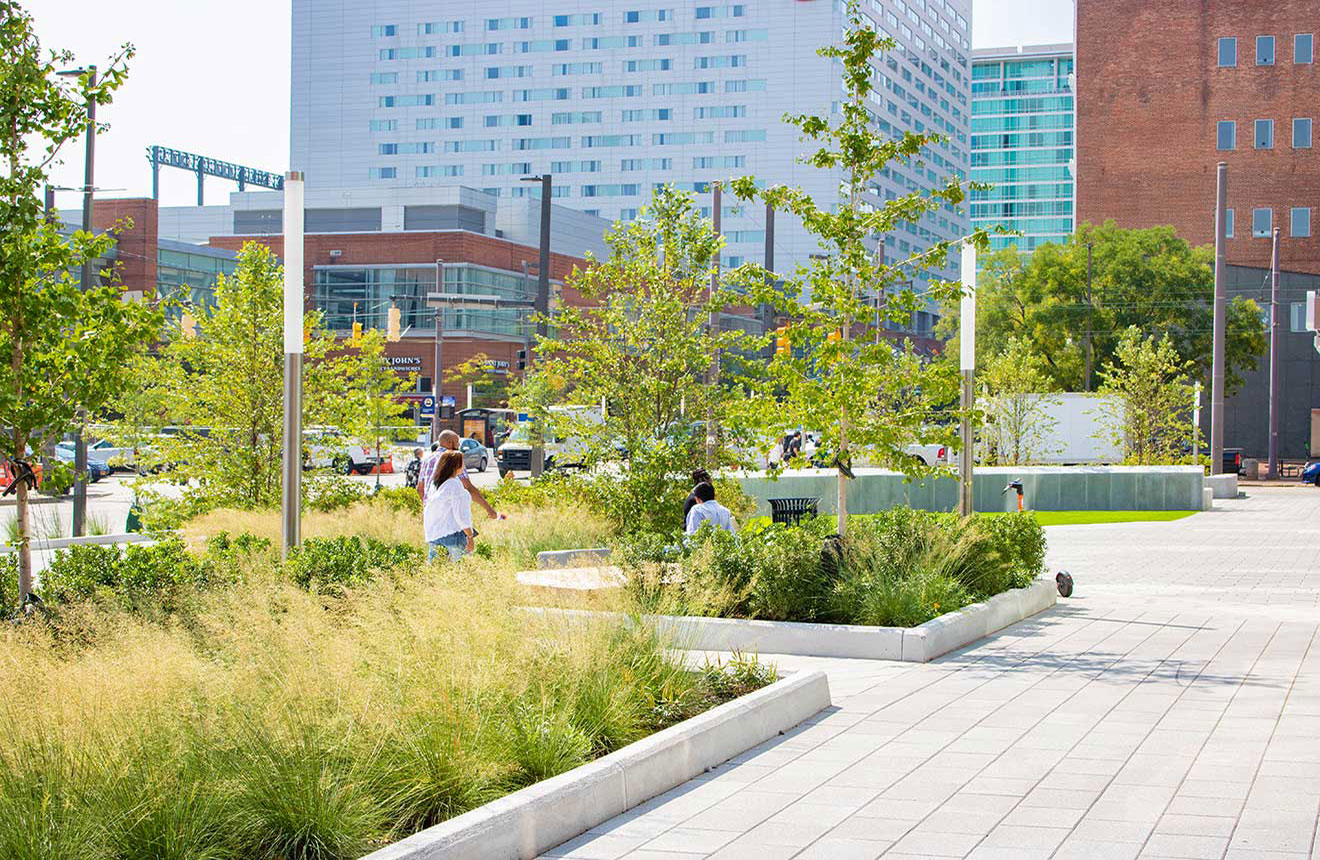 This year Floura Teeter turns 20! To celebrate, throughout 2020 we will be sharing compilations of the top 20 ideas that energize our work.
Every day, we experience streetscapes and roadways. Integrated plantings and amenities enrich our experience and provide critical environmental benefits. Celebrating people and nature – it's what we do.
20 Benefits of Engaging Streetscapes:
A connection to nature. It's our favorite thing
Beauty throughout the seasons
Generous sidewalks connecting people to the places they go
Traffic calming so pedestrians feel safe
An interesting street environment to support retail and street life
Revitalization of adjacent neighborhoods
Integrated stormwater solutions improve water quality and mitigate flooding
A cooler planet with more shade trees
Relief from mental and physical health stressors
Increased biodiversity
Neighborhoods connected through a more expansive tree canopy
Increased property values
Encouragement to be active and healthy
Carbon emissions sequestered in soils and trees
Wider sidewalks that promote more activities – food, beverage, retail and fun
You might just run into someone you know as you walk
Amenities for bikes and scooters as an alternative to driving or walking
A setting to celebrate local art
Furniture that reflects the character of a community
Wayfinding and signage that celebrates a neighborhood's personality
Stay tuned for our next 20 favorite ideas and follow our social media channels to learn about Floura Teeter's history and the causes and organizations we support.
#FlouraTeeterturns20.