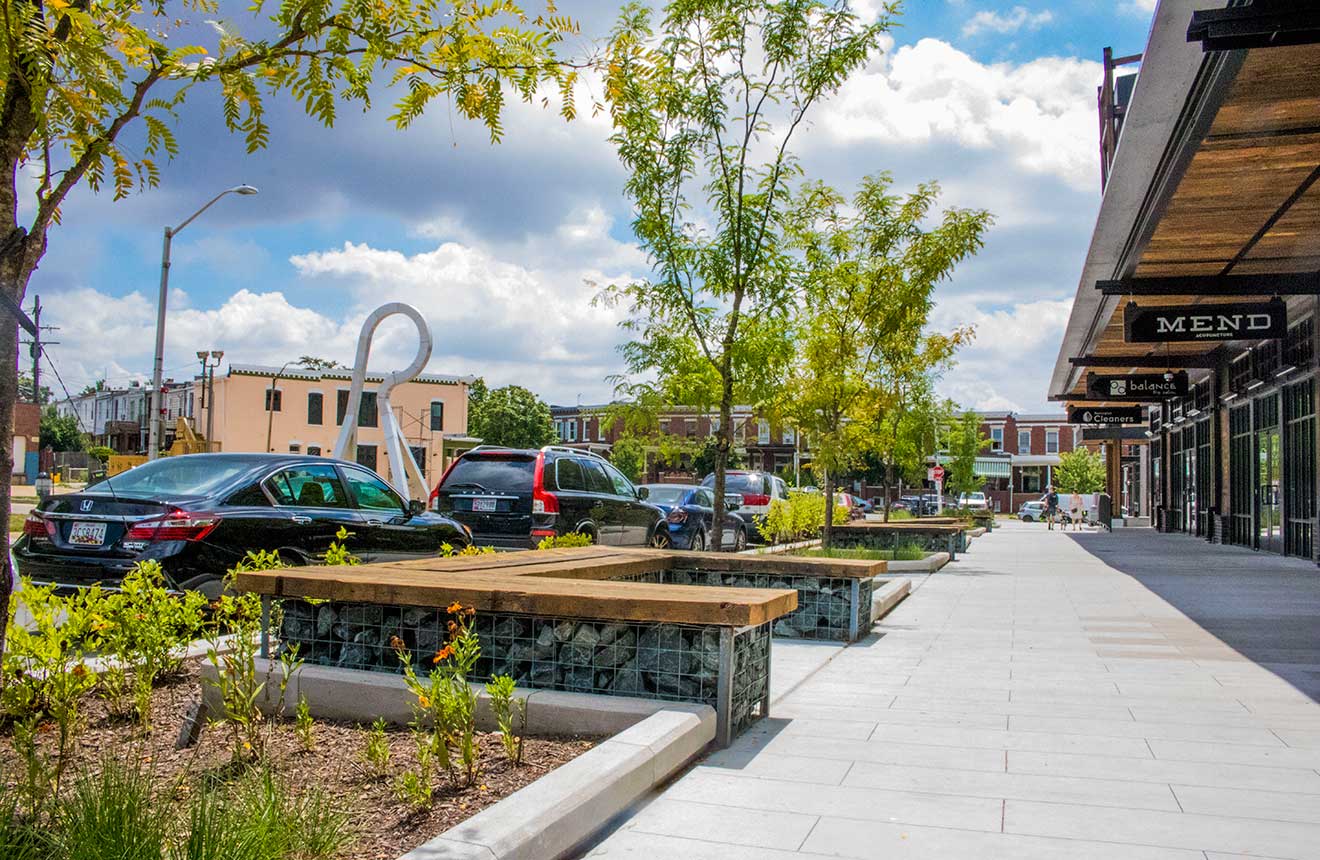 The Remington neighborhood, located in north Baltimore, is one of a series of communities developed in the late 19th century within the City's Jones Falls industrial/mill corridor. These projects, Remington Row, R. House, and the 26th Street Plaza, comprised a Planned Unit Development scaled and responsive to the surrounding community.
Floura Teeter was challenged to express the developer's overall vision, which was intimately linked to the desires of the existing community; it was critical to create spaces appealing to a new generation of residents and vendors while maintaining authenticity of materials and purpose.
Bringing it all Together
Remington Row is a mixed-use building featuring local ground level retail, physician's offices, and market-rate rental apartments on the upper floors, including rooftop amenity space that provides grilling areas, lush plantings, trellis, and lawn. A generous 30' wide sidewalk creates space for seating and planting—a social streetscape that also provides substantial ecosystem benefits.
R. House provides communal infrastructure support for local food-based businesses. Embraced by the community, R. House incorporates the same generous 30' social sidewalk that invites easy movement between inside and out for patrons.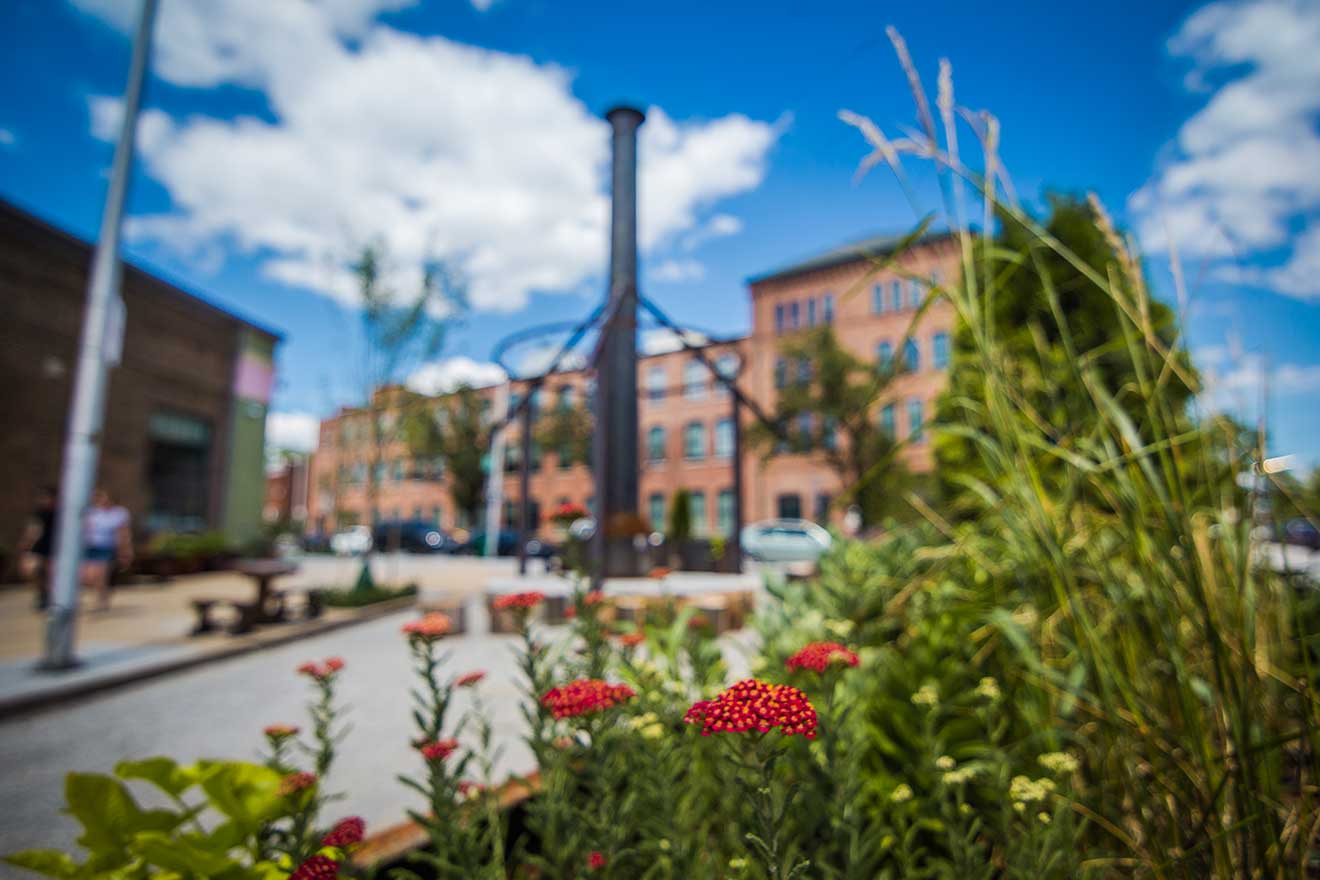 At the 26th Street Plaza, Floura Teeter captured space from a turning lane to expand the sidewalk into a cozy neighborhood and restaurant plaza. Utilizing a salvaged smokestack from nearby Union Mill, the centerpiece of the plaza is a wood burning fireplace that entices both restaurant patrons and passersby to gather.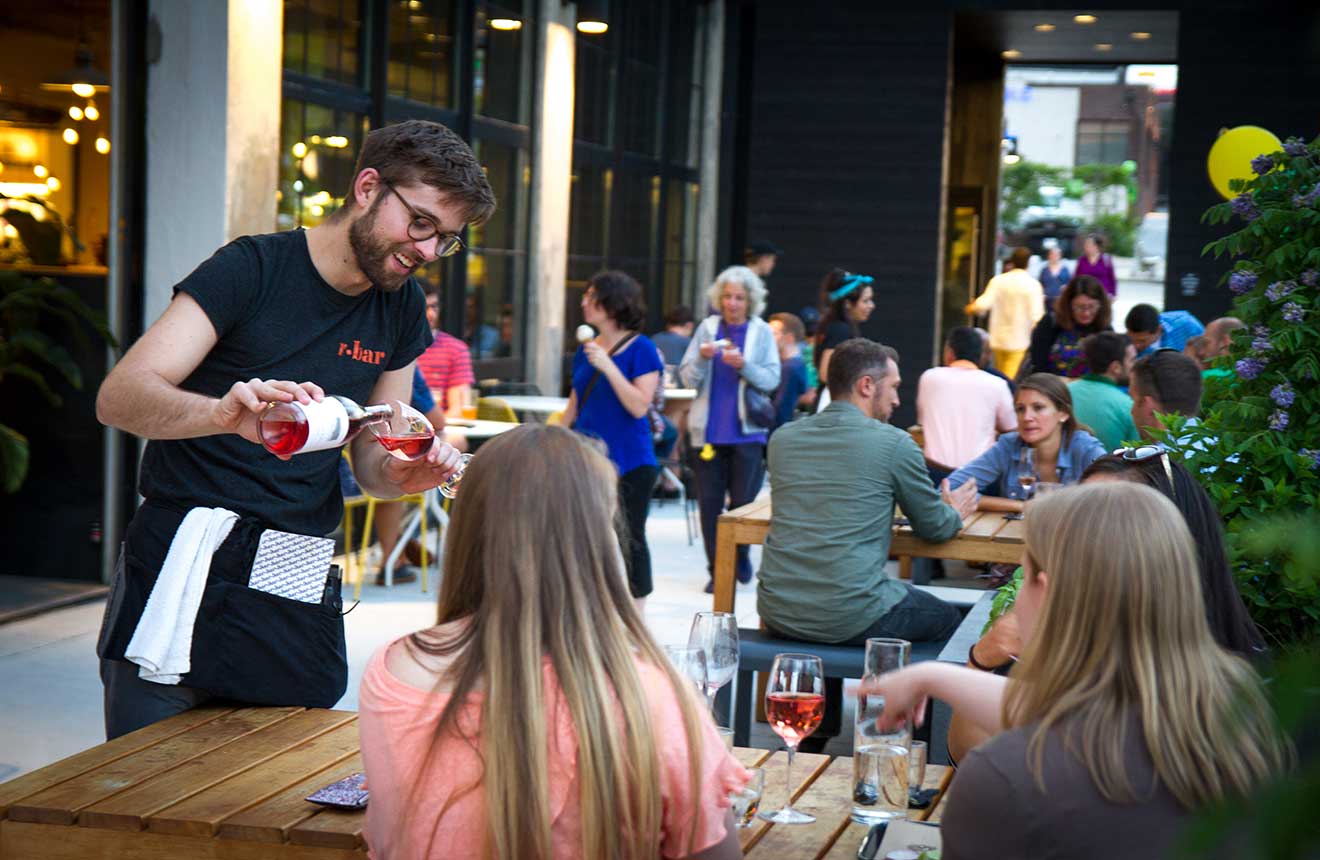 Awards
MD ASLA Merit Award, 2018
ULI Wavemaker Award, 2016 ( Remington Row)
ULI Wavemaker Award 2017, (R. House)
AIA Baltimore Excellence in Design Award, 2017 (R. House)