---
Located on a brownfield site along the Monongahela River in south Pittsburgh, this lifestyle center is undergoing a massive reimagining. The project includes conversion of retail to office, the addition of multifamily residential units, and the integration of new public open space.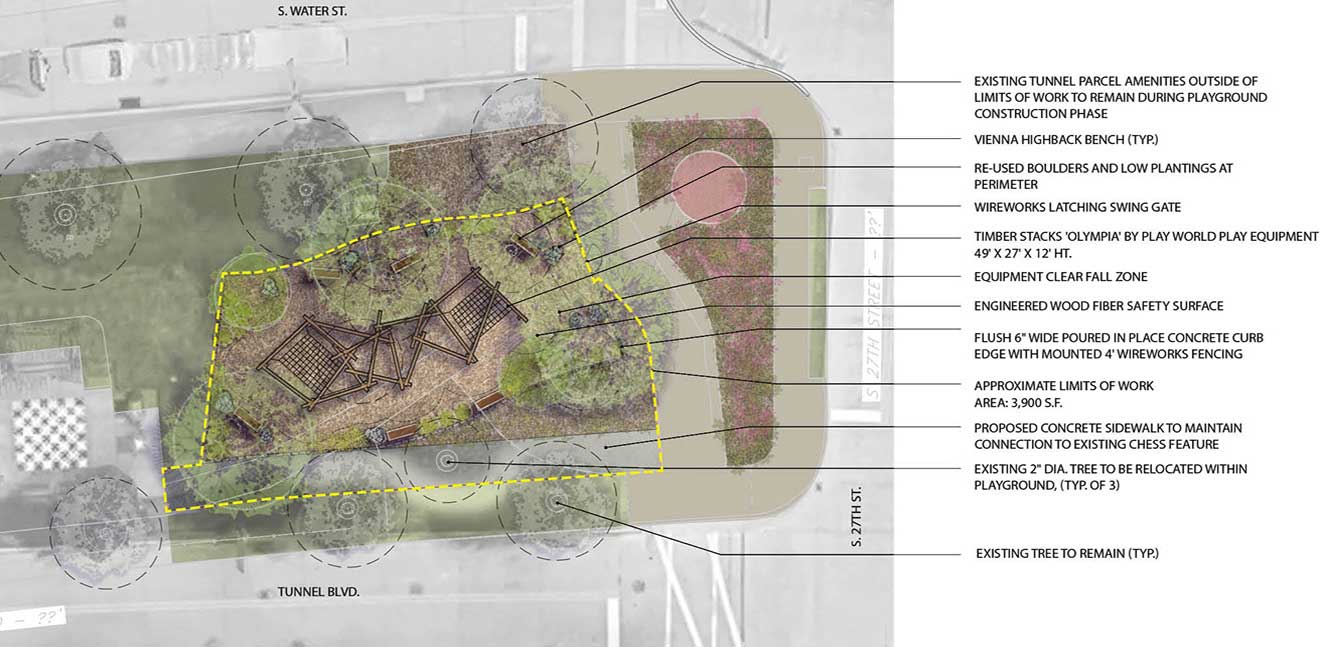 Building on an Outdoor Amenity Boom
The new SouthSide Works Town Center contributes to a growing network of exciting outdoor opportunities in the city focusing on people-oriented spaces for dining, programmed social events, and places for spontaneous gathering. This is a modern and attractive framework of quality hardscape, plantings, and contemporary vendor kiosks. Floura Teeter's flexible design for the square accommodates tented market programming, a venue-style setup for live entertainment, lawn games, and more passive uses.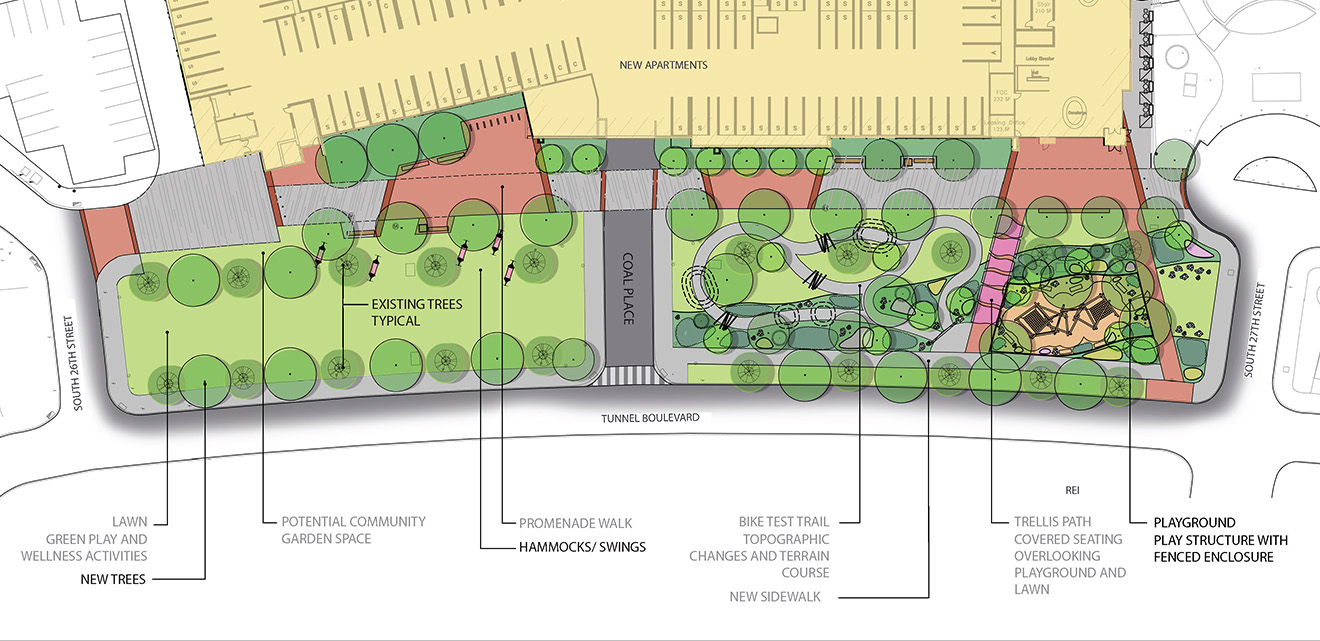 Adventure Over the Tunnel
Floura Teeter is also providing master planning for the existing green boulevard between Tunnel Boulevard and South Water Street. Tunnel Park will be the front lawn for new residential development –activating previously underused open space. Phase 1 improvements include community-centered amenities such as a natural playground, ample and varied seating styles, and rich plantings; later phases will offer a mountain bike test track, dog run, and flexible spaces for future programming. It is a safe and welcoming environment supporting both residents and office workers.