---
This 9-acre property is located within the established Gaithersburg neighborhood of Washingtonian Woods and is surrounded by single-family homes.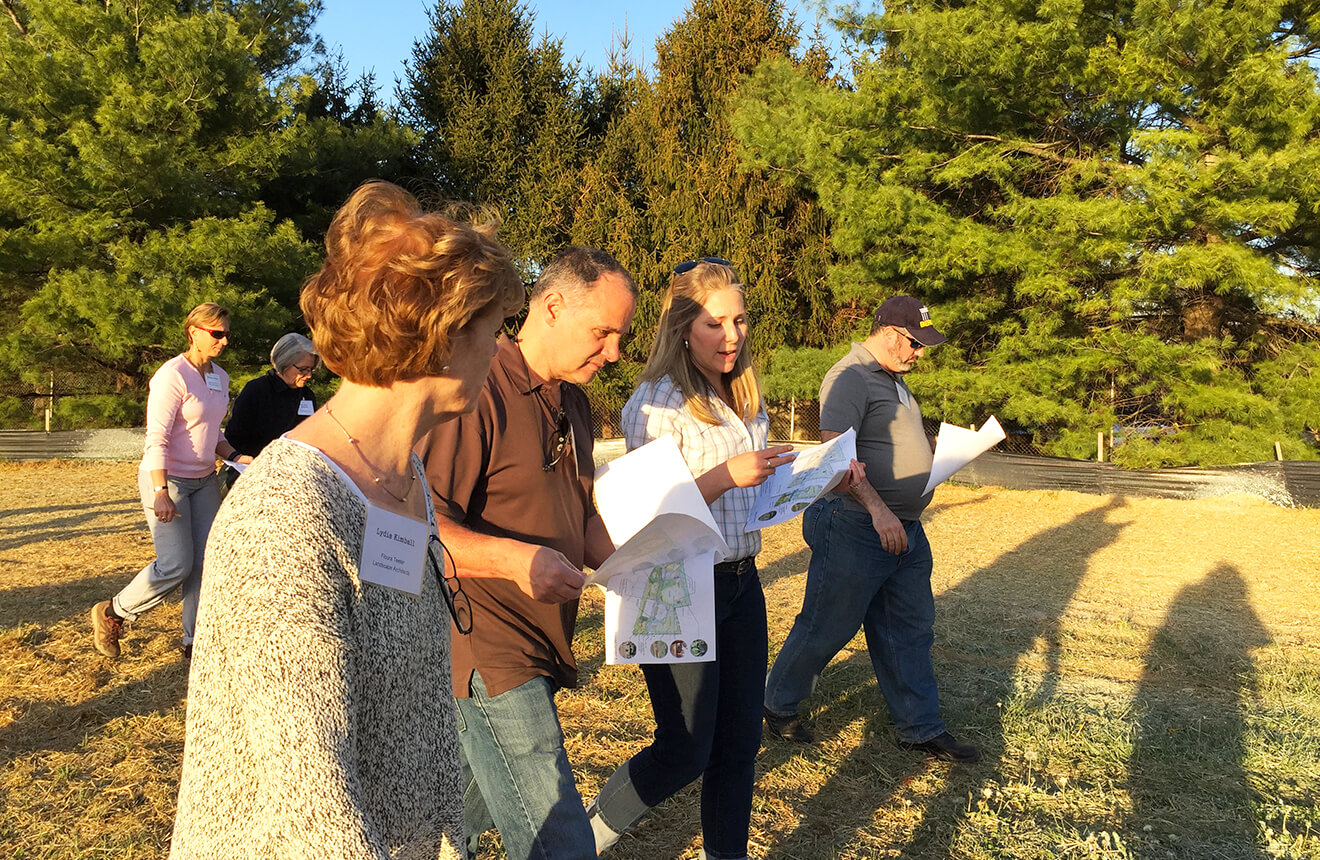 Process
Floura Teeter led the design team, City stakeholders, and neighborhood committee of residents that partnered on a bi-weekly basis on the development of a master plan for the property. Their task was to explore the vision for the park, incorporate the overall programming needs of the Department of Recreation, Parks & Culture, and develop multiple concepts. The resulting interchange of ideas was integral to the production of a consensus-based master plan.
Park Elements
The park features an open lawn area for spontaneous activities, walking and biking trails that include fitness stations, a bike skills track, community gardens, children's playground, and picnic areas. Multiple play areas feature activities for multiple age groups and a space-themed destination playground. The final design focuses on creating a four-season park that attracts multiple generations and is connected and accessible to the wider community.
Floura Teeter developed both the master plan and construction documents for the project.