---
Planned and designed as a walk-to amenity near two residential neighborhoods, this 3-acre park features largely passive recreational opportunities for the community and the adjacent Astra Zeneca daycare facility. It also includes a 7-acre forest conservation easement and recently-restored stream valley – areas that are undisturbed and make important contributions to the ecological diversity of the overall park.
Approach
With input from City of Gaithersburg partners, Floura Teeter prepared multiple concepts for the master plan incorporating amenities prioritized by both the City and the community. Budget and maintenance parameters guided implementation decisions about materials and program elements.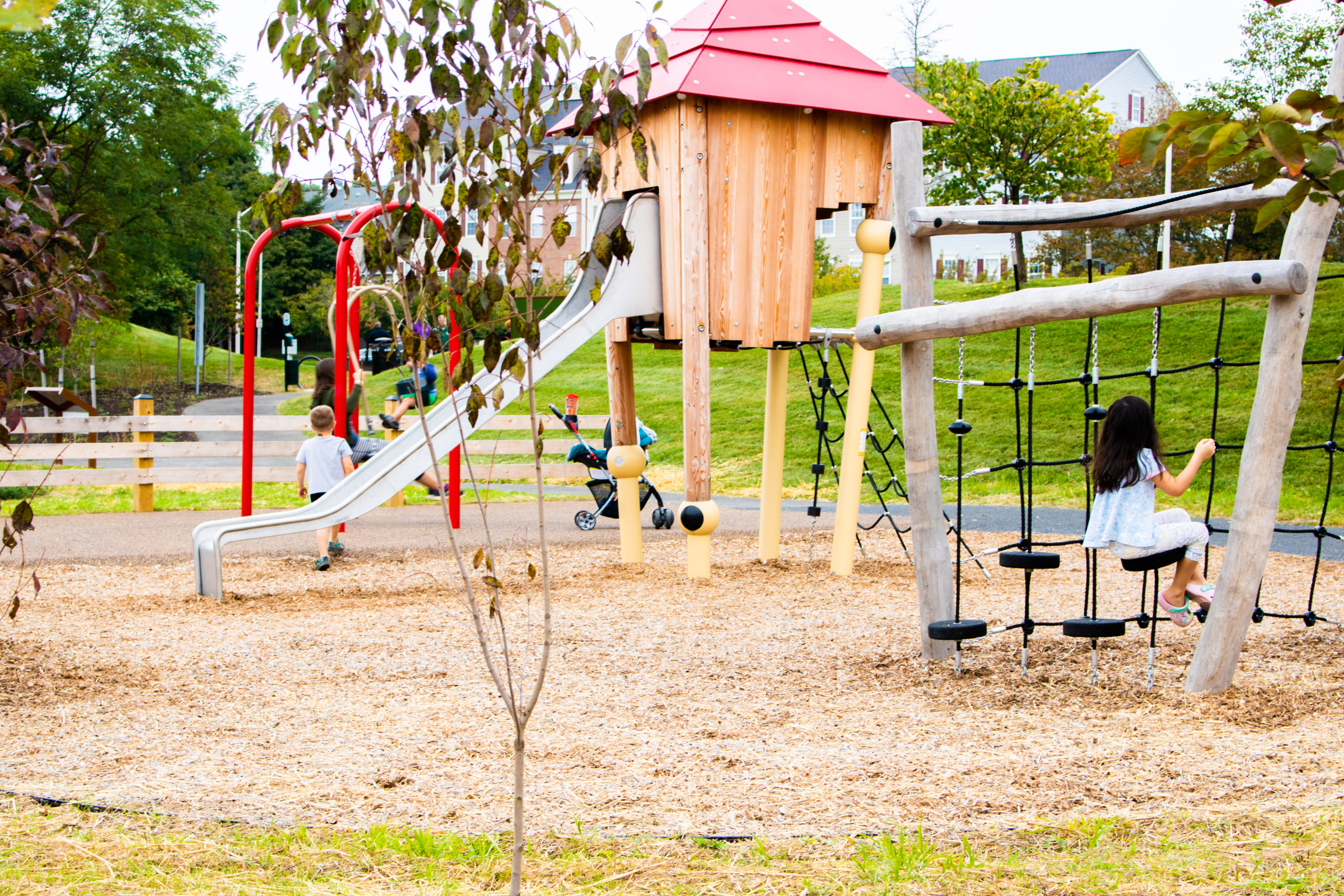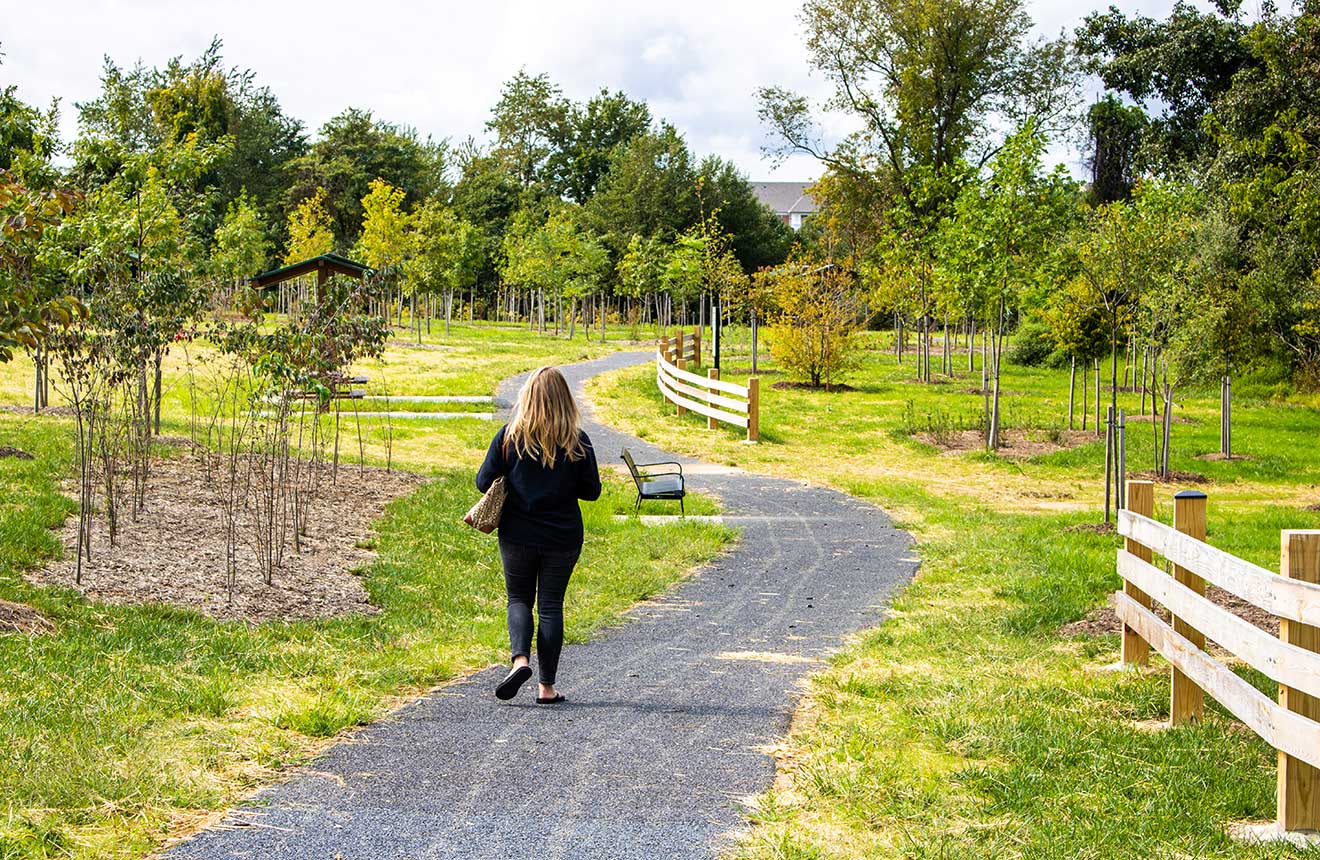 Details
Access is limited to bicycles and pedestrians; the park is organized around a half-mile walking loop connecting several picnic areas and two small playgrounds that feature creative play components for younger children. The park trail wraps around open lawn areas which can be used for unprogrammed play and through a variety of new planting environments – a butterfly garden, naturalized bulb displays, and native understory shrubs. These plantings provide spatial definition of the various park areas and feature four-season interest.
Awards
City of Gaithersburg Planning Commission Excellence in Sustainable Design, 2023
---