---
The neighborhood of Hollywood in north College Park is located at the intersection of Baltimore Avenue and the Washington DC Beltway. The half-acre, undeveloped site was acquired by the City to provide a much-needed, walk-to, green space for the community.
Challenges
Multiple design challenges impacted the landscape design: significant elevation change, accessibility, noise and safety concerns from six lanes of adjacent traffic, runoff/flooding, limited budget, and a restricted site all required creative solutions.
In developing the master plan and subsequent construction drawings, Floura Teeter collaborated with the design team and the City of College Park to create a community park that has become a beloved respite and connection to nature. The design includes a densely planted alcove that buffers the noise and traffic above; a playful slide transitions between levels; an eye-catching pavilion provides gathering space at both levels and is visible from the roadway; a meandering path, integrated seating, and generous lighting invite people to linger.
With few public open spaces in Hollywood, Gateway Park is now a highly visible and walkable amenity for the adjacent residential neighborhood and nearby elementary school.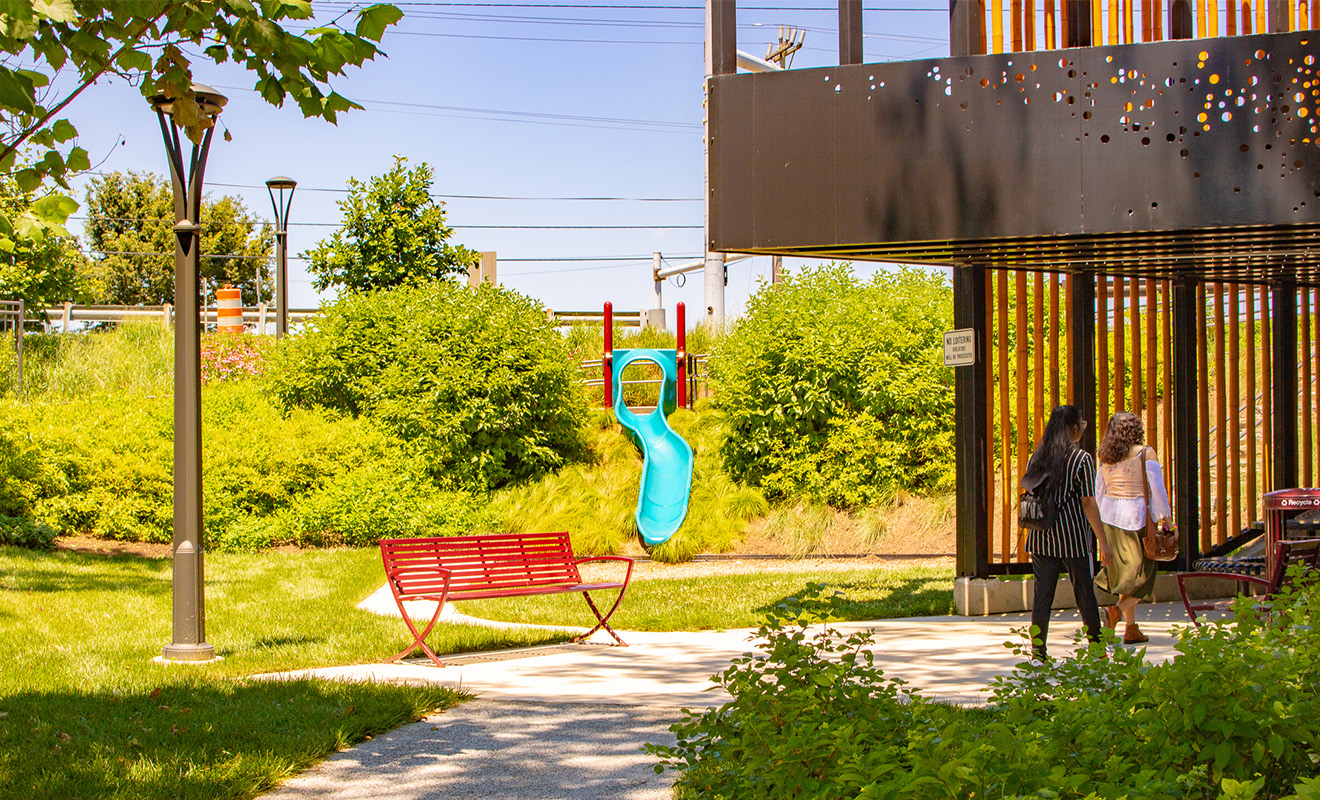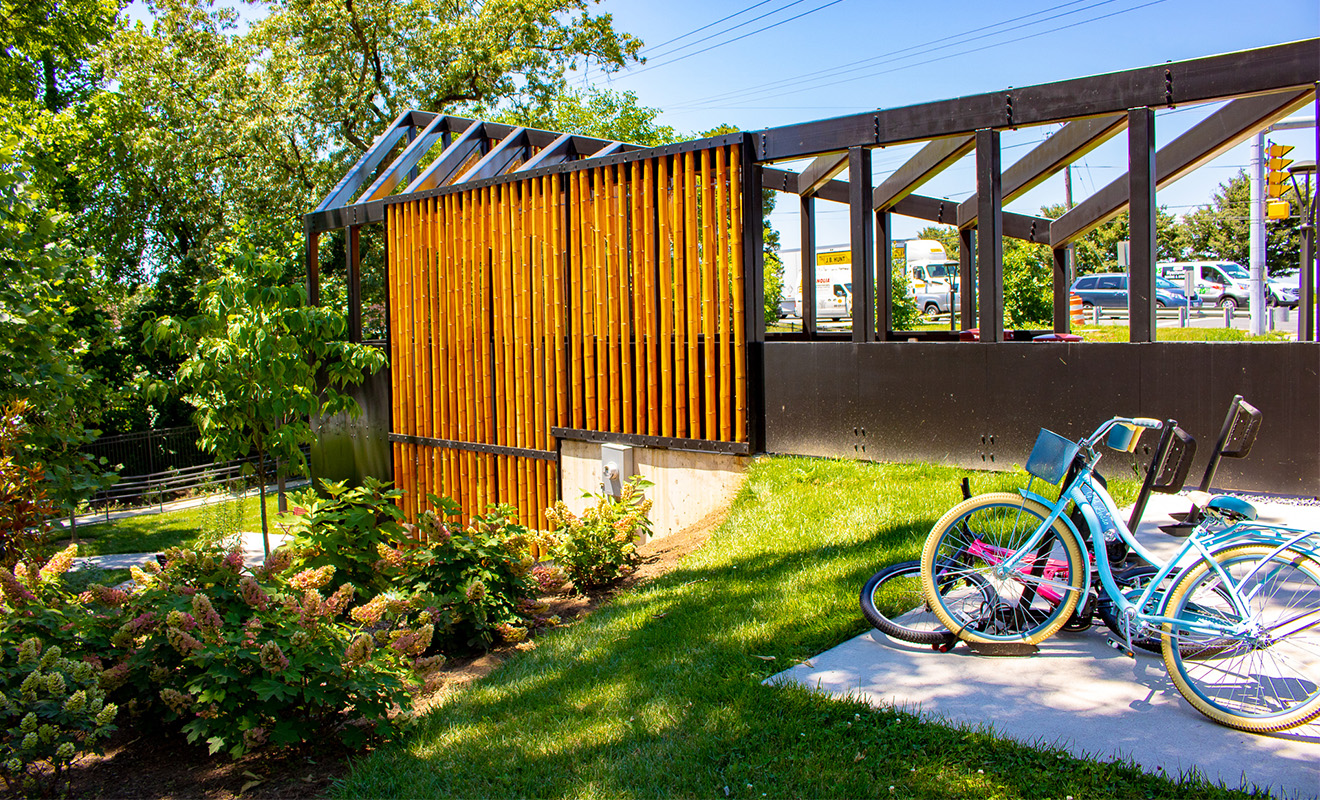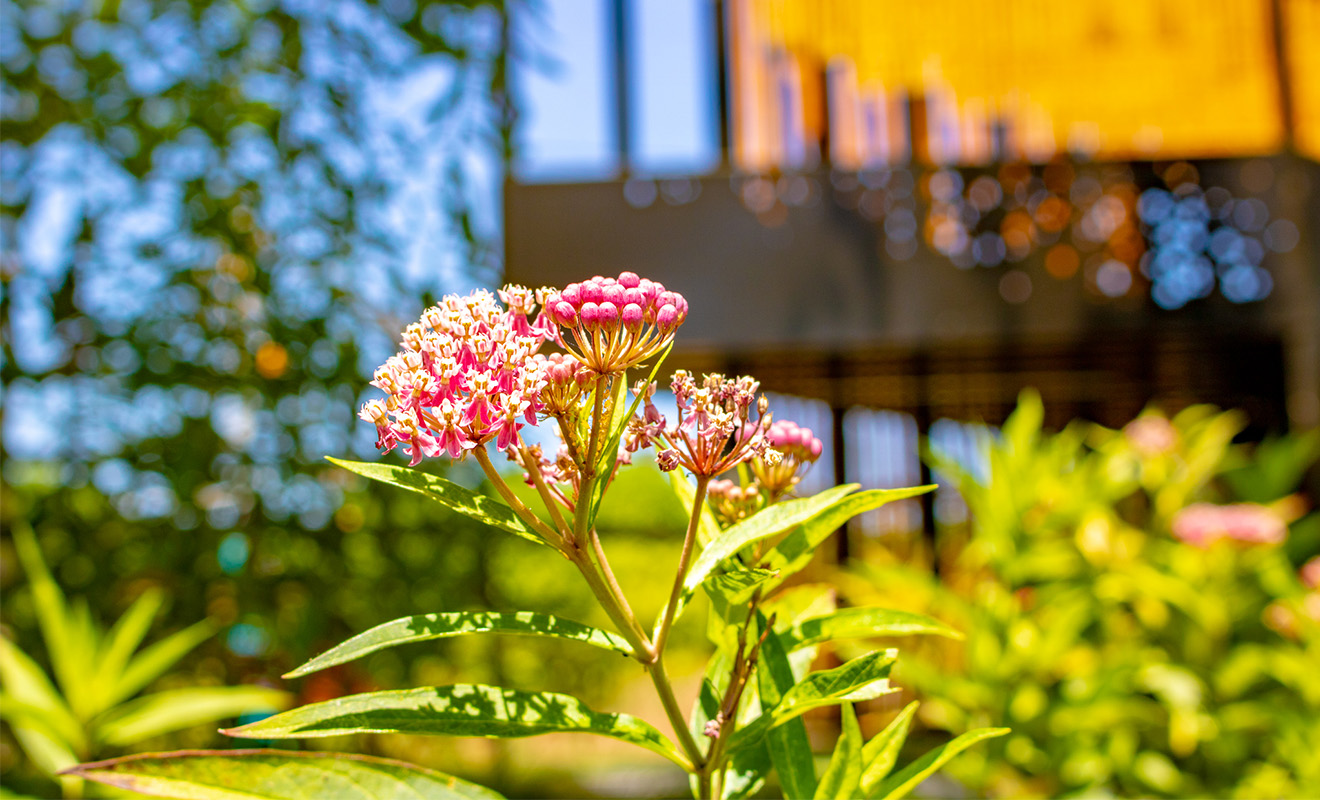 Awards
MD ASLA Merit Award, 2022