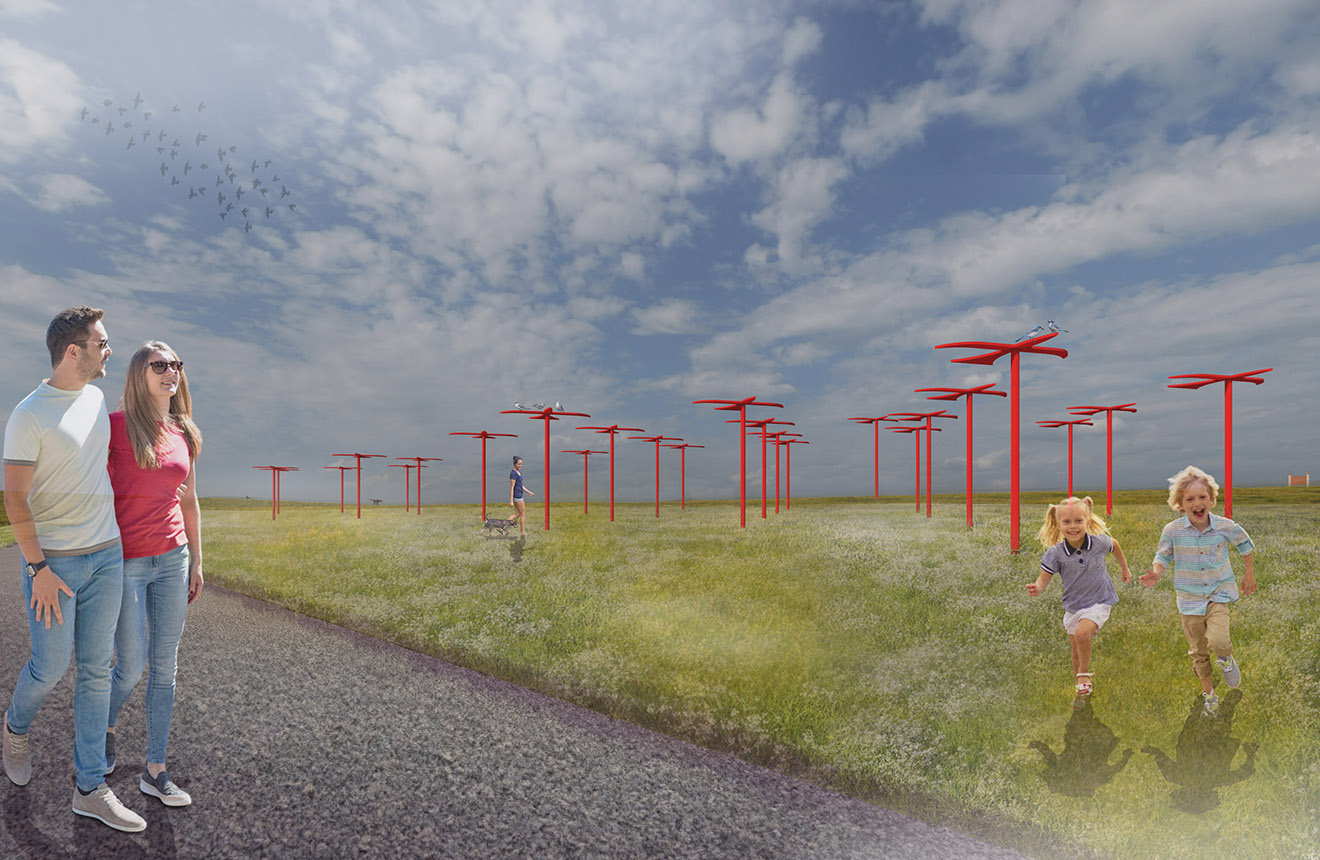 With environmental engineers, Montgomery County representatives, and various stakeholder groups as partners, Floura Teeter directed the landscape master planning effort for the development of the 162-acre former Gude Landfill site into a publicly accessible open space amenity and restored ecology.
Following engineer-led design of the remediation and installation of the permanent landfill cap system, this parcel will become an environmental and recreational asset to the surrounding community.
The preferred concept alternative resulted in defined recreation destinations along a 5-mile trail network, nestled in an open meadow, nearly 100 acres in size.
Collaborating With the Community
Floura Teeter's community engagement effort included presentations with a committee of concerned citizens, a web-based preference survey, and open house style public meetings. Opportunities to improve pedestrian connections between the adjacent residential community and the landfill property were identified.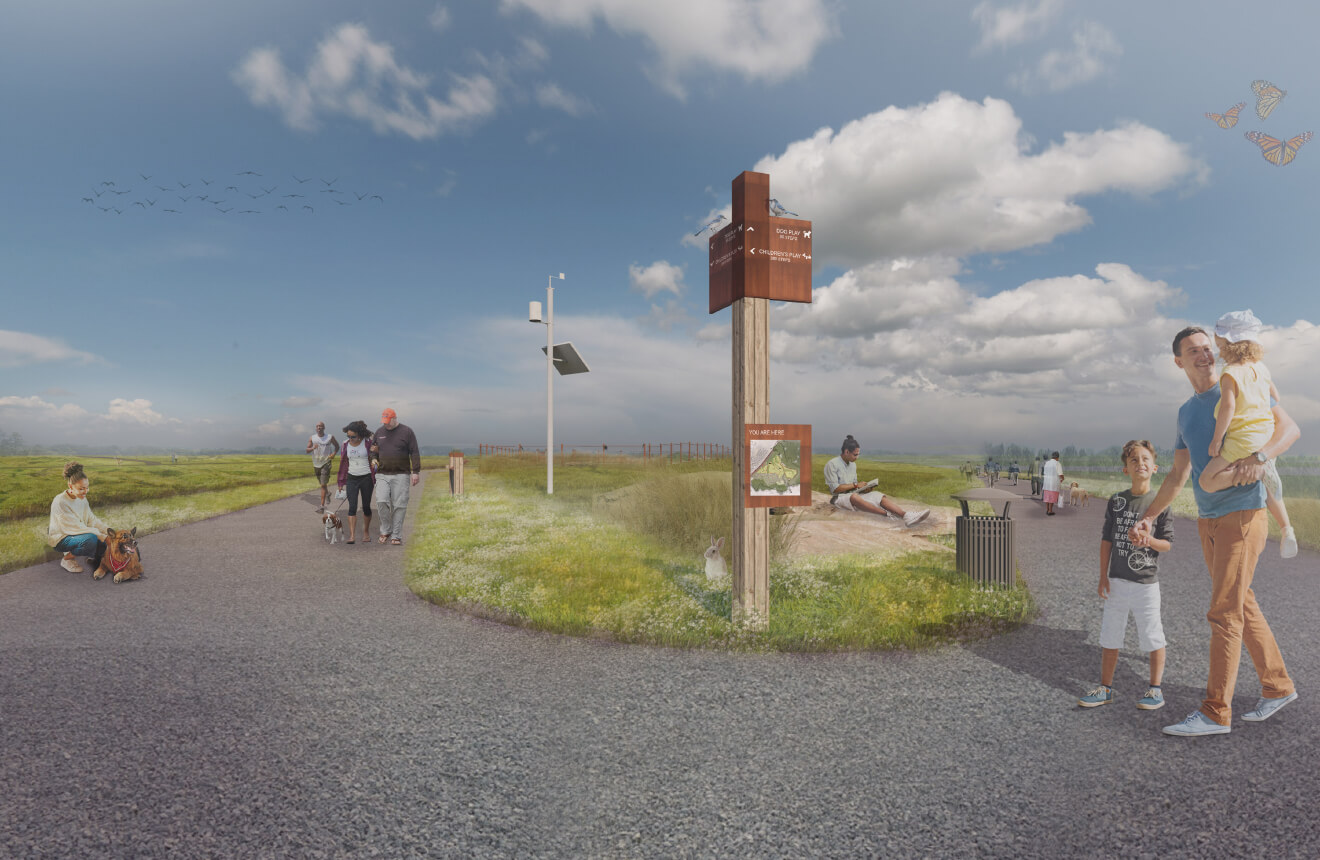 Technical Details
Floura Teeter prepared and evaluated potential land use activities; a series of adjacency studies and concept plan alternatives; and developed a final master plan and summary report. Floura Teeter also prepared construction documents for the preferred concept, developed an invasive species management plan, a vegetated buffer planting plan, and will provide construction administration services.

Awards
Maryland ASLA Merit Award, 2020
Potomac ASLA Honor Award, 2021
The County has been very pleased with Floura Teeter Landscape Architects' diligence in meeting with County staff and residents to develop a passive reuse design that truly accommodate and captures the needs of both County management and residents.

Jamie C. Foster, Senior Engineer, Montgomery County Department of Environmental Protection