---
Notre Dame Prep is an all-girls Catholic college preparatory school of 800 students in grades 6-12. It is located on a 60-acre campus in a residential neighborhood.
The addition of the STEAM building to an existing classroom facility completed the full enclosure of this existing courtyard. New outdoor spaces associated with the addition provided an opportunity to make new connections to a bluestone terrace in the center of the courtyard.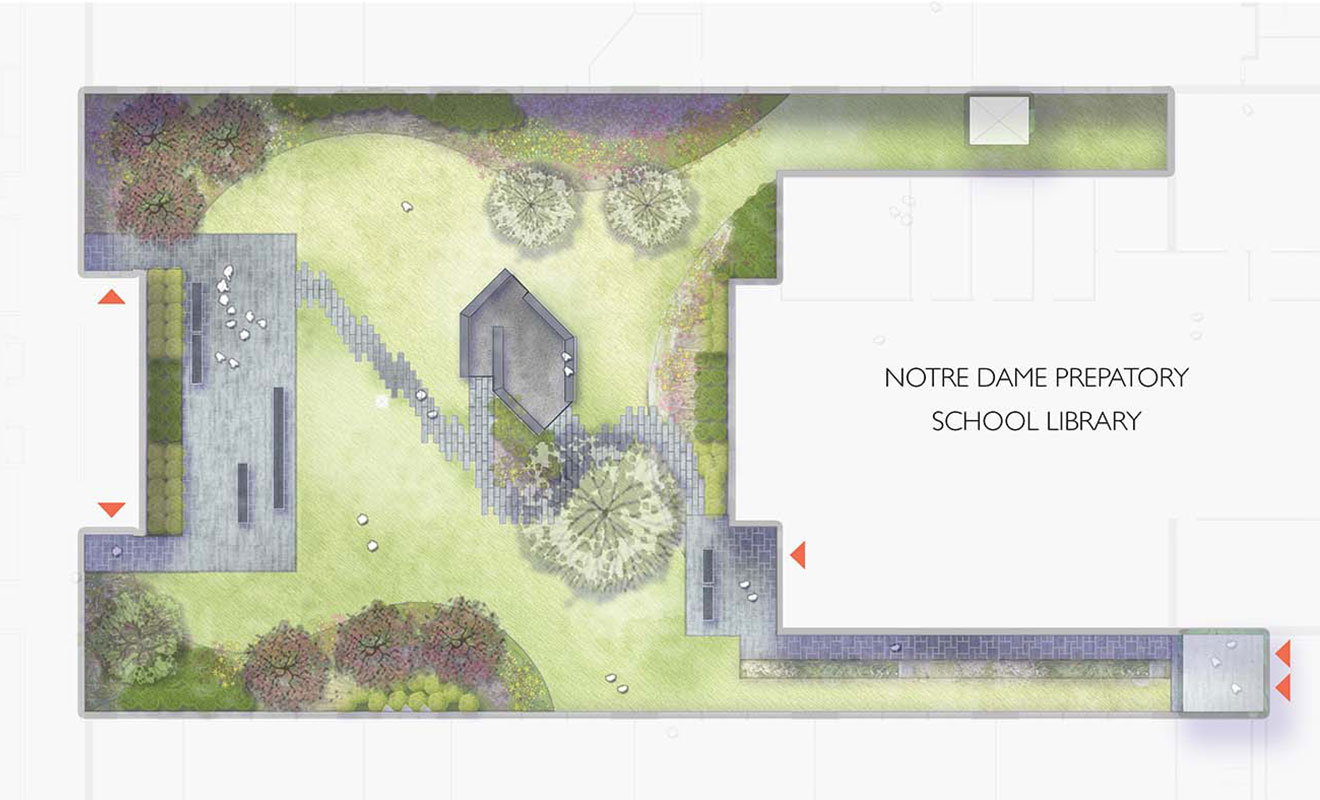 Advancing the Design
Using the vocabulary of the existing courtyard and architecture, Floura Teeter designed stone terraces at each end; each terrace provides an opportunity for informal student gathering, the display and creation of artworks, and makerspace. With an existing library on one side and the new science and arts expansion on the other, these outdoor rooms provide integrated learning and socializing spaces.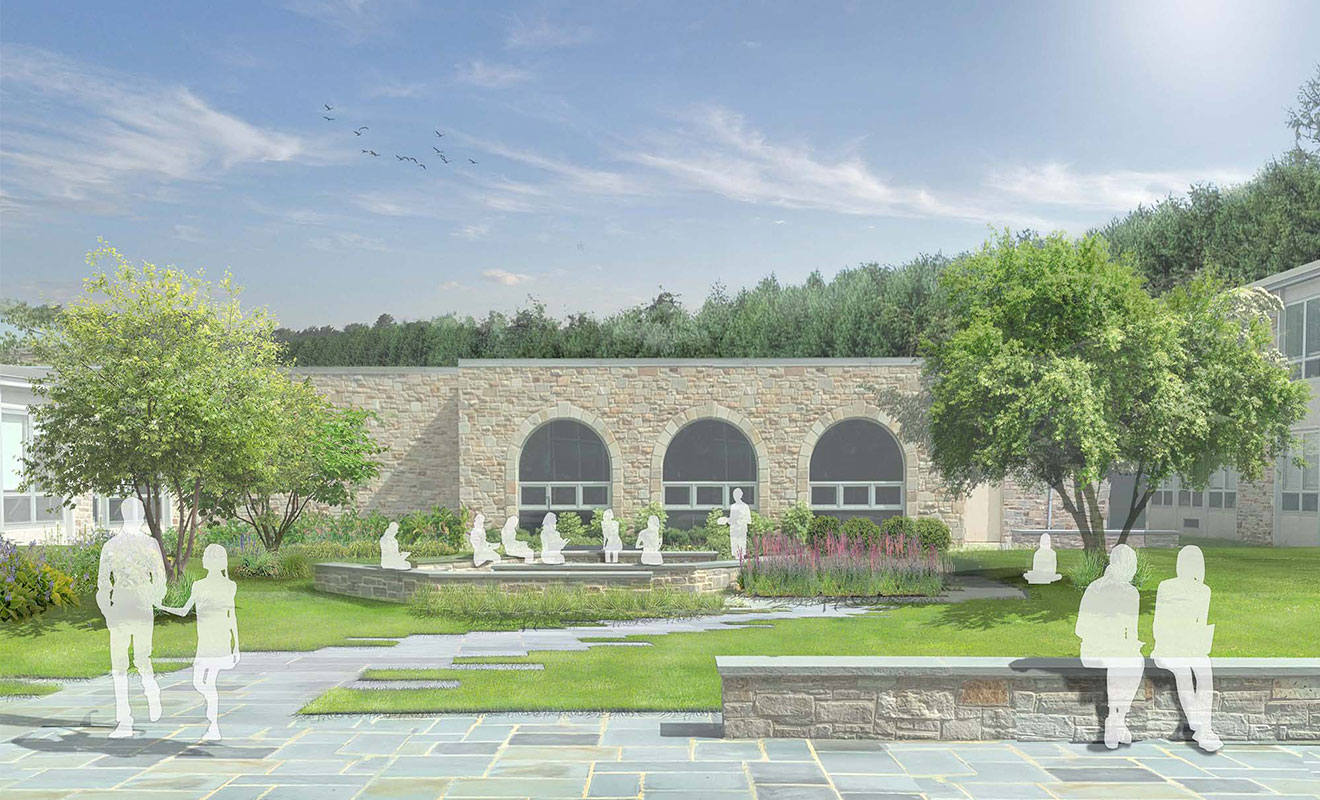 An informal stone pathway seamlessly connects the new and existing spaces with an alignment that accommodates existing trees, utilities, and different access points of the buildings.
---