---
Significant deferred maintenance and increasing enrollment prompted a major renovation and expansion of this north Philadelphia school building and grounds. A new wing connecting the two existing buildings bisected the existing play yard.
Design Approach
Accomplished within a very limited construction budget Floura Teeter developed the landscape design which now includes two play spaces tailored to a variety of ages and abilities. These areas feature an outdoor classroom with natural boulders for seating and animated surface treatments to inspire both play and learning. Colorful shapes and forms identify multiple activity loops to encourage both passive activities and exercise – to be utilized by physical education classes. Integrated into the overall graphic pattern, markings indicate classroom locations where students assemble before returning to class.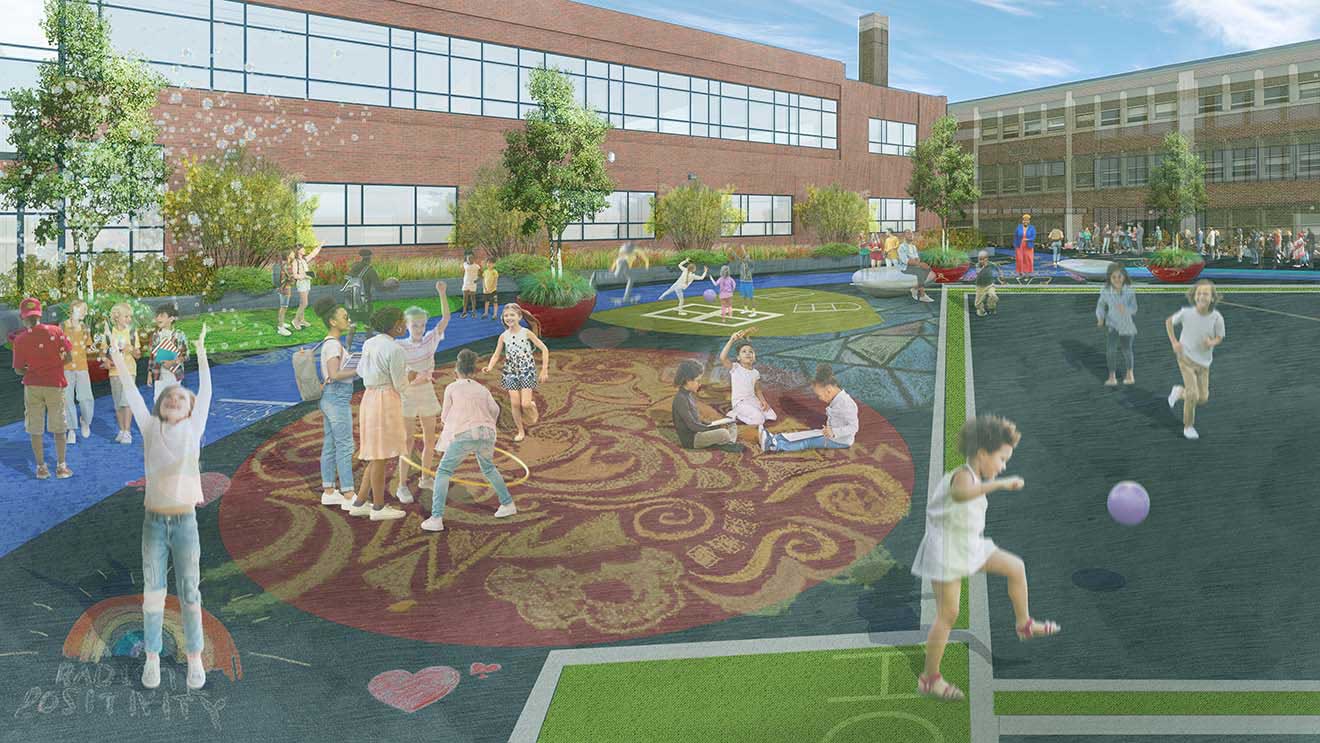 Low maintenance, native plantings are located to further strengthen the arrival sequence, develop seasonal interest, provide habitat, and serve as an educational opportunity within the play areas.