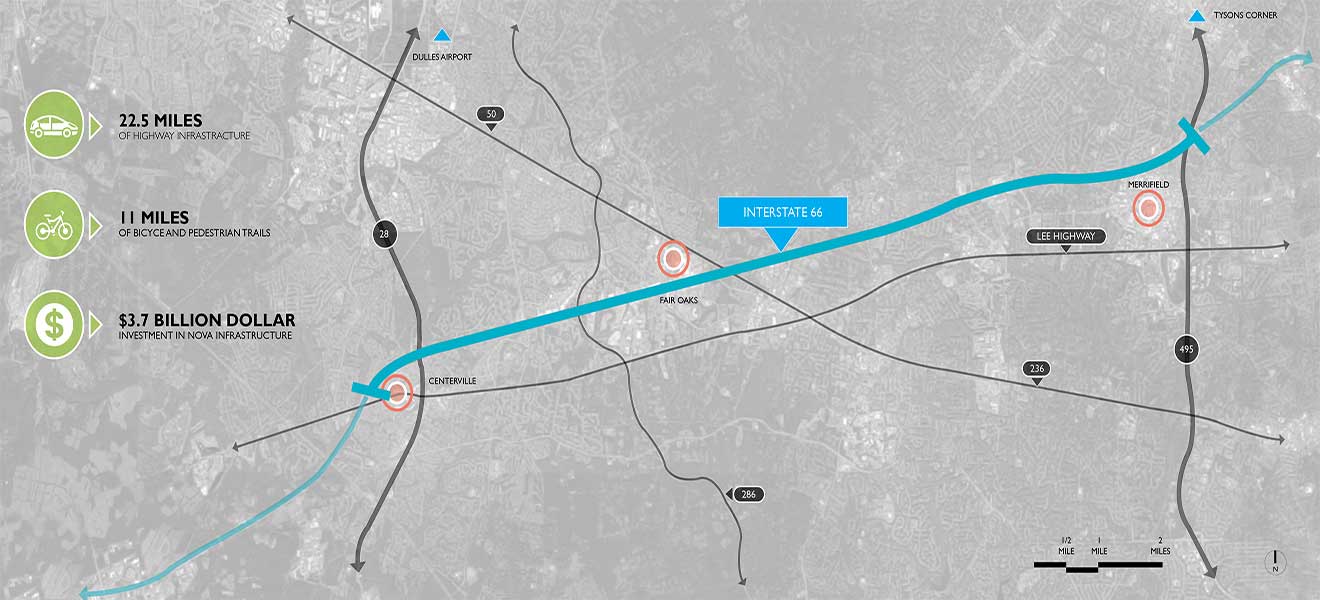 As part of a multi-disciplinary P3 team, Floura Teeter delivered aesthetic guidelines and landscape plans for over 22 miles of highway west of the Washington DC Beltway, one of the busiest highways in the nation.
Project Approach
The project involved three segments of the corridor, rural, commercial and residential – segments that are dynamically different and include national park lands, local park lands, school sites, shopping areas, park and rides, and densely populated residential neighborhoods. Floura Teeter developed aesthetics for over 100 structures across all three segments: bridges, overpasses, braided ramps, piers, retaining walls, noise barriers, and fencing which incorporate a palette of colors and finishes that respect the character of the adjacent landscape.
With such a large construction footprint, environmental stewardship focused on reforestation throughout the project. New plantings also included soil stockpiles to improve the visual and environmental impact of these areas.