---
Located in the coastal zone on the Eastern Shore of Maryland, the MD 404 project consists of the design and construction of two additional travel lanes along the existing alignment to create a 4-lane divided highway improving efficiency and safety. Floura Teeter provided arborist, landscape architectural design, and landscape inspection services for the 9-mile dualization.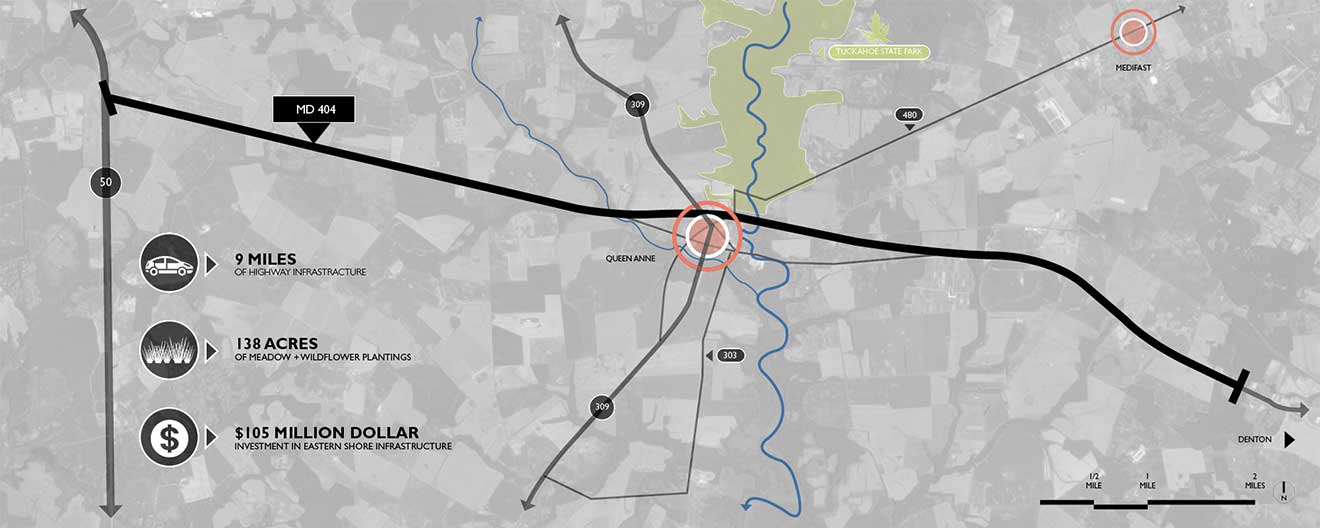 A design-build project, Floura Teeter, in coordination with engineering partners, prepared preliminary and final design drawings, plans, specifications and estimates for roadside landscape planting, stormwater management landscape planting, and reforestation design. Linear stormwater facilities minimized impacts to productive agriculture lands throughout the corridor. Floura Teeter developed a meadow planting strategy that seamlessly integrated the linear stormwater facilities into the overall corridor planting concept.
Special Services
Arboriculture/arborist services included identifying and locating all significant/specimen/champion trees and developing an avoidance and minimization report.
Floura Teeter is conducting a multi-year technical study of the completed project to monitor soils, plant succession, and hydrology of the roadside landscape to identify candidate species that will help inform design decisions on future projects.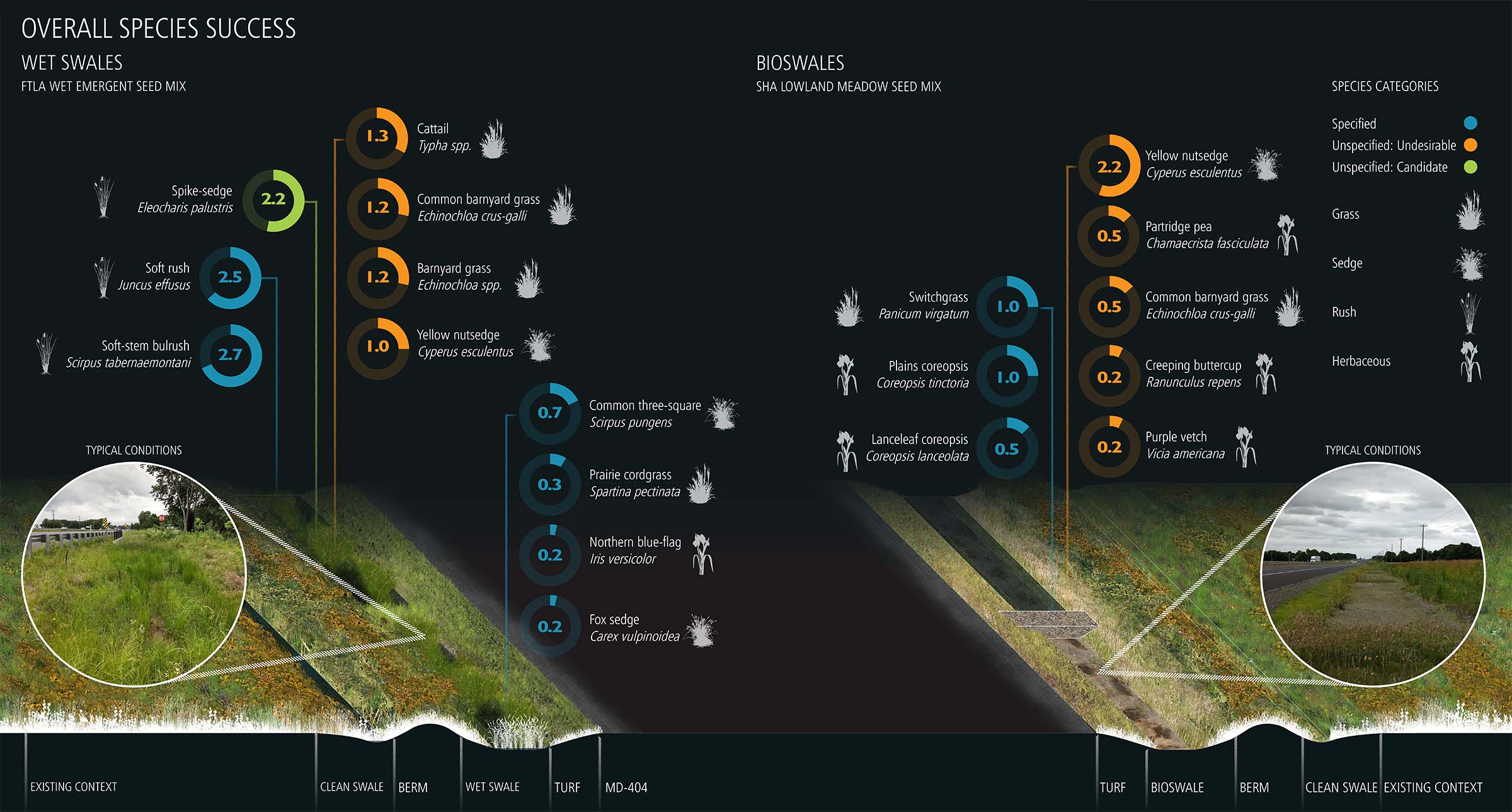 Awards
DBIA-MAR Honor Award, 2019
MdQI Partnering Award, Bronze, 2019
MdQI MDOT SHA Modal Award Over $5 Million, 2019
MdQI Project of the Year Over $5 Million, 2019
MDOT Environmental Excellence Award, Honorable Mention, 2018
America's Transportation Award, Quality of Life/Community Development Category, 2018