---
Established by the Environmental Protection Agency in 2010, the Chesapeake Bay Total Maximum Daily Load (TMDL) identifies the pollution reductions necessary to meet ambitious environmental quality standards in the Bay and its tributaries.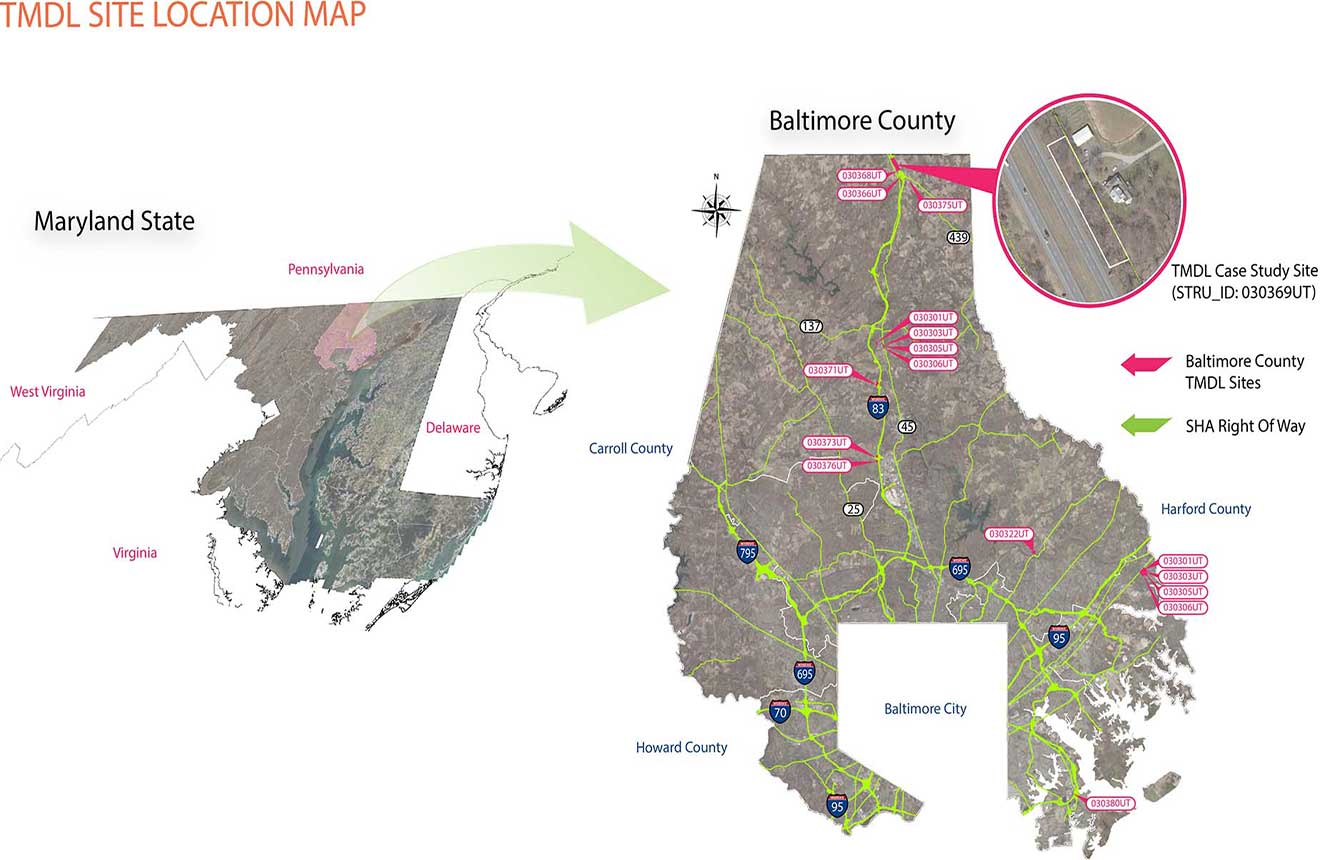 Process
In collaboration with a team of environmental scientists, landscape architects and GIS specialists, Floura Teeter evaluated and proposed planting on over 700 sites throughout Maryland, using a combination of database management tools and field investigations to determine viability of these locations.
In combination with stream restoration, pavement removal, stormwater management upgrades, and stormwater management construction, planting on these sites will help MDOT SHA reach their 2025 TMDL reduction goals.
Environmental Benefits
In addition to providing reduction in nutrient loading and ecological habitat improvement, Floura Teeter used the USDA Forest Service's iTree program to study metrics, both environmentally measurable and monetary, associated with 18 TMDL sites in Baltimore County over a 20-year lifespan.
---