---
Located in East Baltimore, Perkins Homes is a new mixed-income residential district, replacing 652 public housing units that had experienced decades of disinvestment — full build-out of the new development includes 22 acres, 788 dwelling units, a new 3-acre public park, and $1 billion overall investment. This project is Phase 2 of 5 phases, including rowhouses and two multi-story apartment buildings across two blocks and 3 acres.
Process
The complexity of working on a previously developed, highly urban site, with existing utilities, public right of way alignments, regulatory requirements, and multiple owners involved deliberate and consistent coordination between all design partners. Flexibility to revise and fine tune the design required a holistic approach to realizing the approved master plan.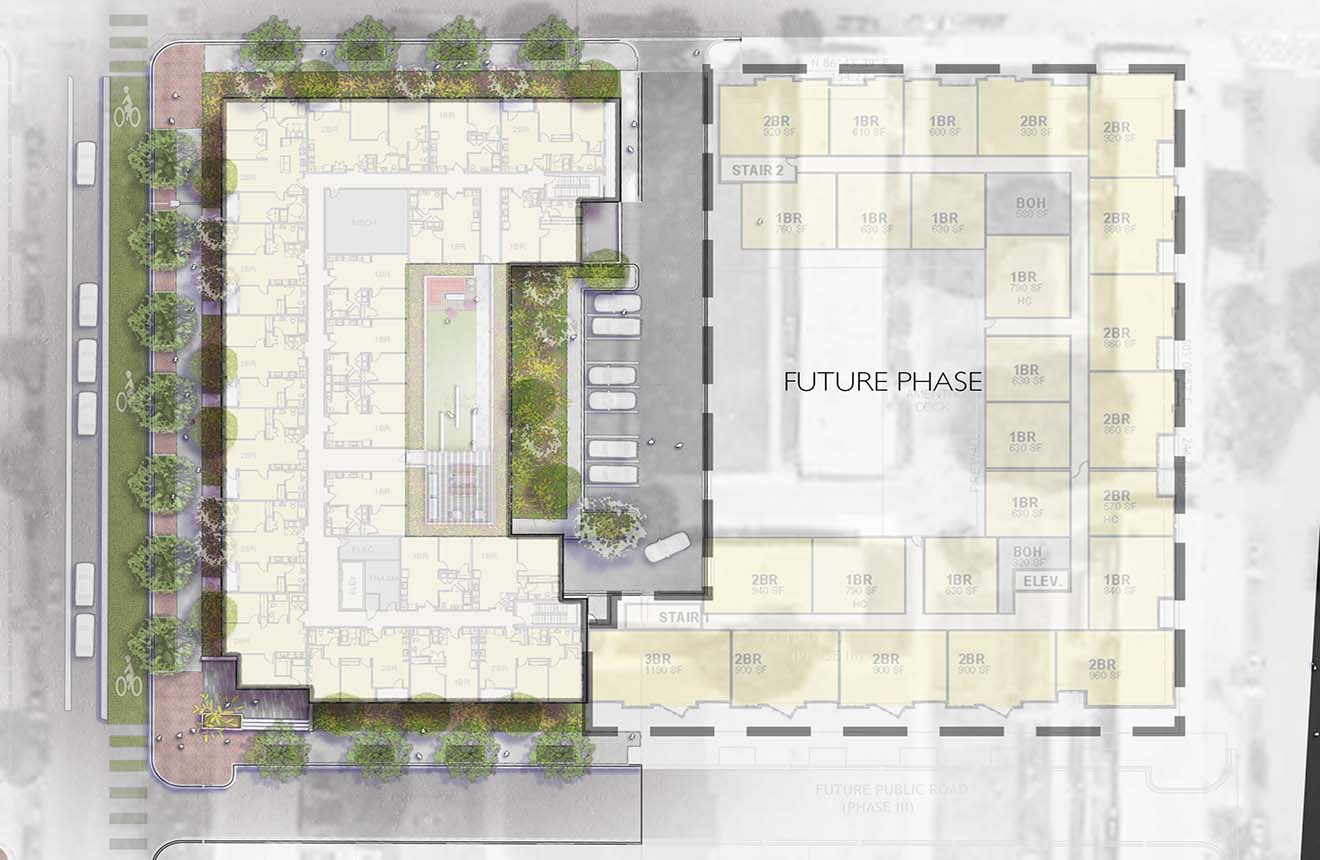 Project Features
The architecture presents an urban streetscape that is consistent with the neighborhood: brick accent paving, street furniture, planting, and lighting. Interiors of the blocks include parking, service, and amenity spaces unique to each block.
At Block B, the U-shaped apartment building creates space for a courtyard that includes a small tot lot with a composite play structure and individual play elements. It also includes a lounge area with pergola, soft furniture, tables, and chairs.
Block H features a small amenity deck on the second level. High and low tables, stools, moveable chairs, soft seating, rockers, and seat walls provide an appealing variety of community spaces for residents.
---