---
Brightview Grosvenor, located in Bethesda, MD, provides much-needed senior housing in the heart of an established, wooded neighborhood and includes 58 Independent, 12 Enhanced Care, and 26 Memory Care Units. Floura Teeter developed a landscape plan that graciously extends living space and valuable programming for residents into the outdoors.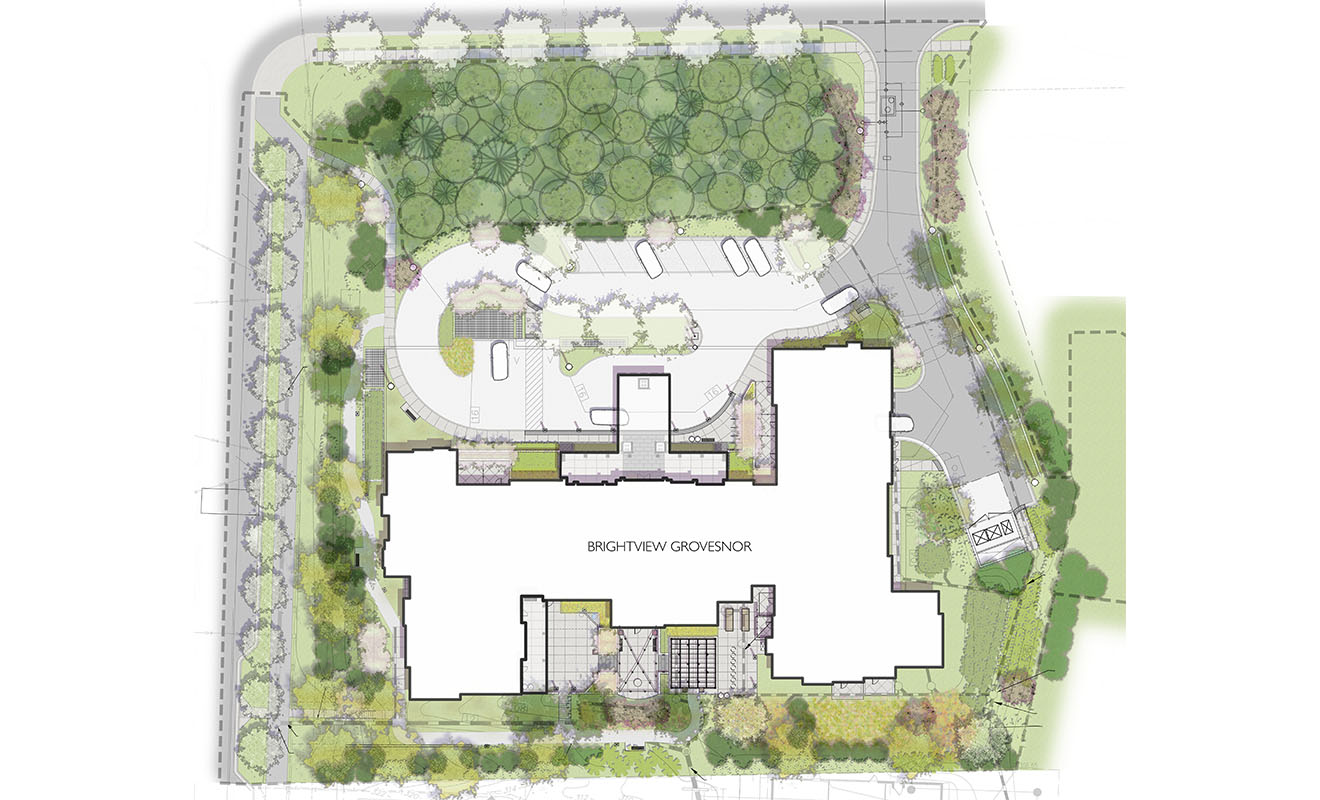 Amenities
The shaded front terrace welcomes residents and visitors in a lushly planted environment. The garden terraces at the rear of the building offer many social experiences including a dining terrace with a water feature, fire pit, shaded seating, and accessible gardening area. Other, more contemplative spaces allow families, staff, and residents to also enjoy quieter settings.
The site is adjacent to the Bethesda Trolley Trail; a looped walking path for Brightview residents connects to this important neighborhood amenity. Extensive native plantings and locally-sourced materials honor the legacy and history of the site – originally 110-acres that was home to the founder of National Geographic, Gilbert Hovey Grosvenor. Many mature trees were preserved, and new plantings focus on providing habitat for birds in a sylvan environment which enhances both the building and the community ecology.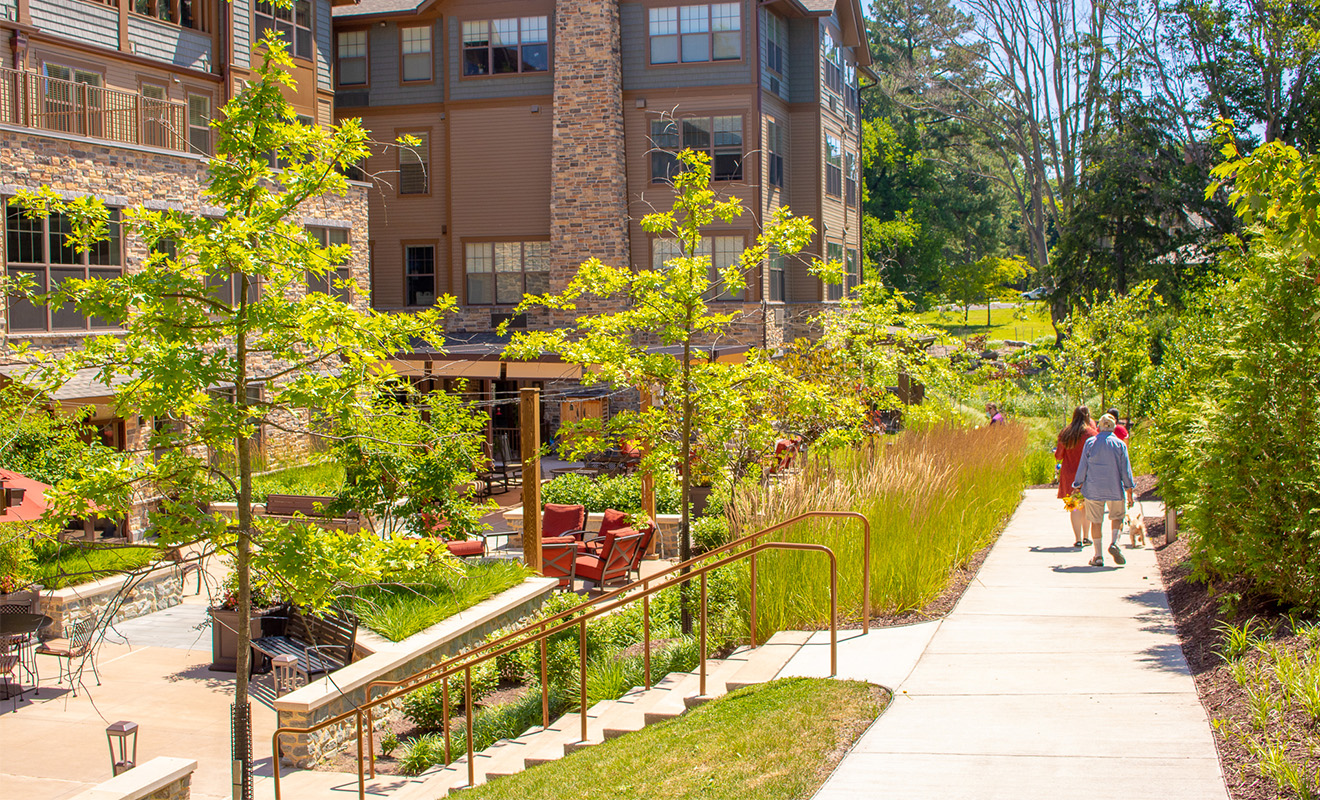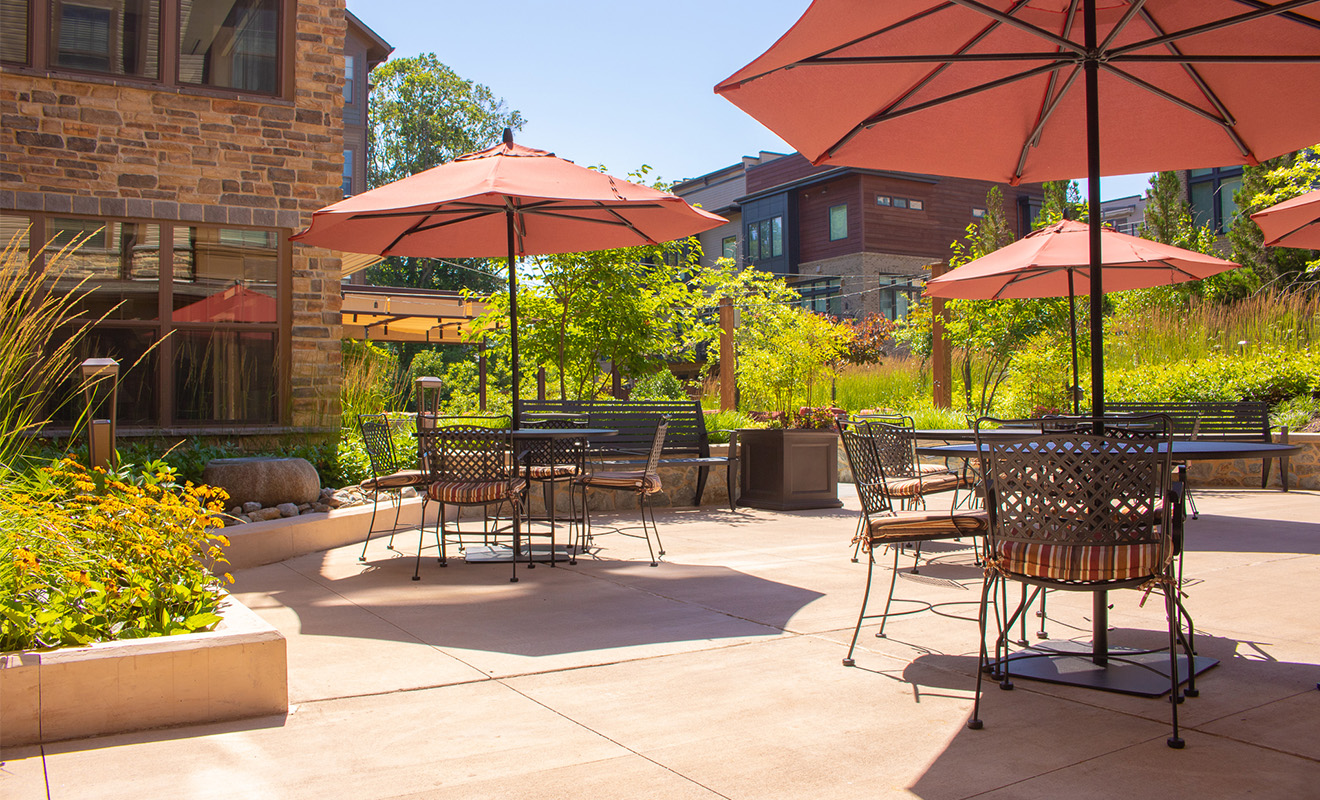 Awards
Argentum Awards, Senior Living by Design, 2021
You have created an absolutely spectacular community! Our associates love the building. Residents love the building… You are all making a difference in people's lives. It's what we do…This is one of those projects that stands out in terms of defining success for Brightview. It is a vision fulfilled. Thank you all!

Alan Siegfried, VP of Project Management, Brightview