---
The Hospitality Hub campus and women's shelter provides housing, counseling, and support for unhoused people in Memphis, Tennessee. The Hospitality Hub creates a safe place for women who are homeless and have suffered abuse.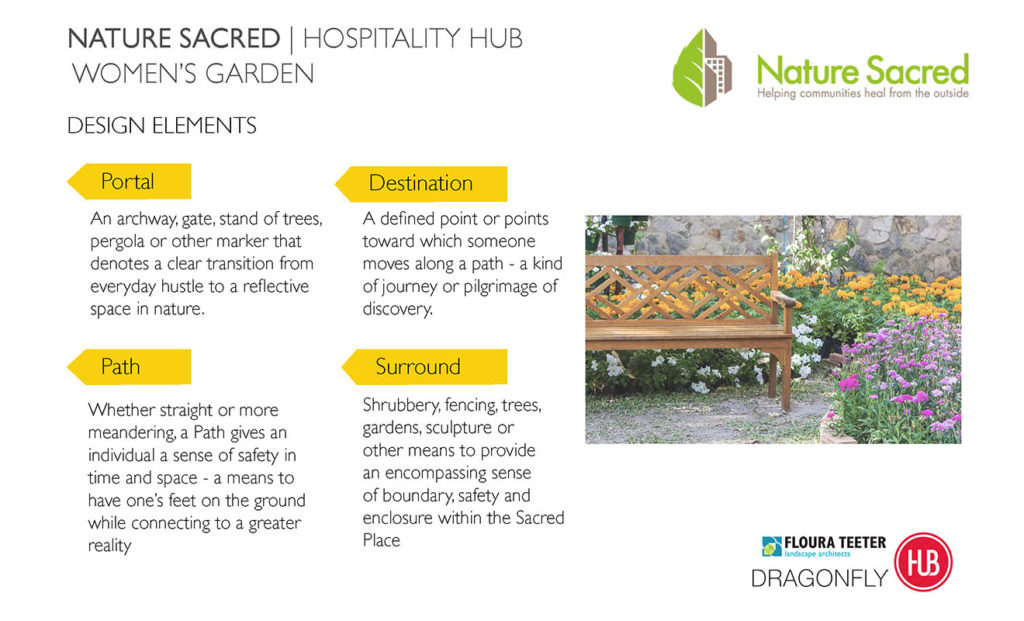 Design Approach
Based on preliminary studies by the UMD landscape architecture students, Floura Teeter developed a garden that would provide a safe and nurturing outdoor place for reflection, socializing, exercise, and community-building. Through virtual discussion sessions, residents of the Hub Hotel and the Dragonfly Collective shared their ideas with the design team to guide the landscape development.
Applying the principles of trauma-informed design, the garden is organized into a series of rooms, allowing guests to choose the level of social engagement they might want. Located next to the kitchen, the first garden offers activity—grills, outdoor dining, clustered and shaded seating, and a playground.
The second room is more intimate and features a grove of trees and a lawn with casual seating and hammocks for guests who prefer a small group or to be alone.
The final room is for quiet reflection. Densely planted, it includes a meditation space and reading nook—spaces that are surrounded by nature and allow the healing process to begin. Resident-created artwork celebrates their achievements.
---