---
The Middle Branch Fitness and Wellness Center at Reedbird Park in Cherry Hill is the initial investment of a multi-phase plan by Baltimore City Recreation and Parks for the redevelopment of this 22-acre facility. The Fitness and Wellness Center complements an existing City pool and includes multiple sport fields, increased picnic facilities, access to open space, playground, dog park, and trail connections—amenities identified through public workshops.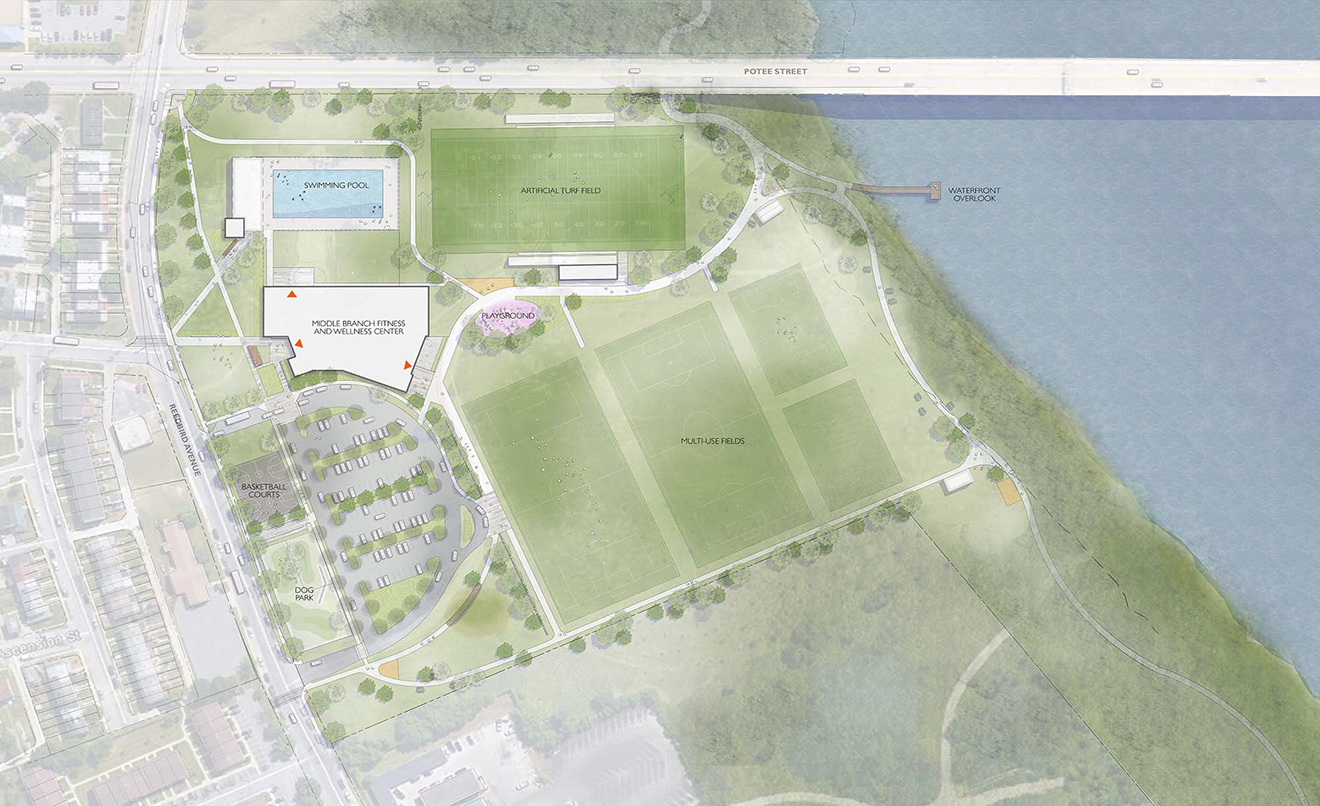 Approach
Located along the Patapsco River, the site is a capped former landfill and environmental sensitivity was an essential element of park development; Chesapeake Bay Critical Areas regulations required specific buffer and management criteria. Planting design and details were coordinated to avoid the protective soil cap.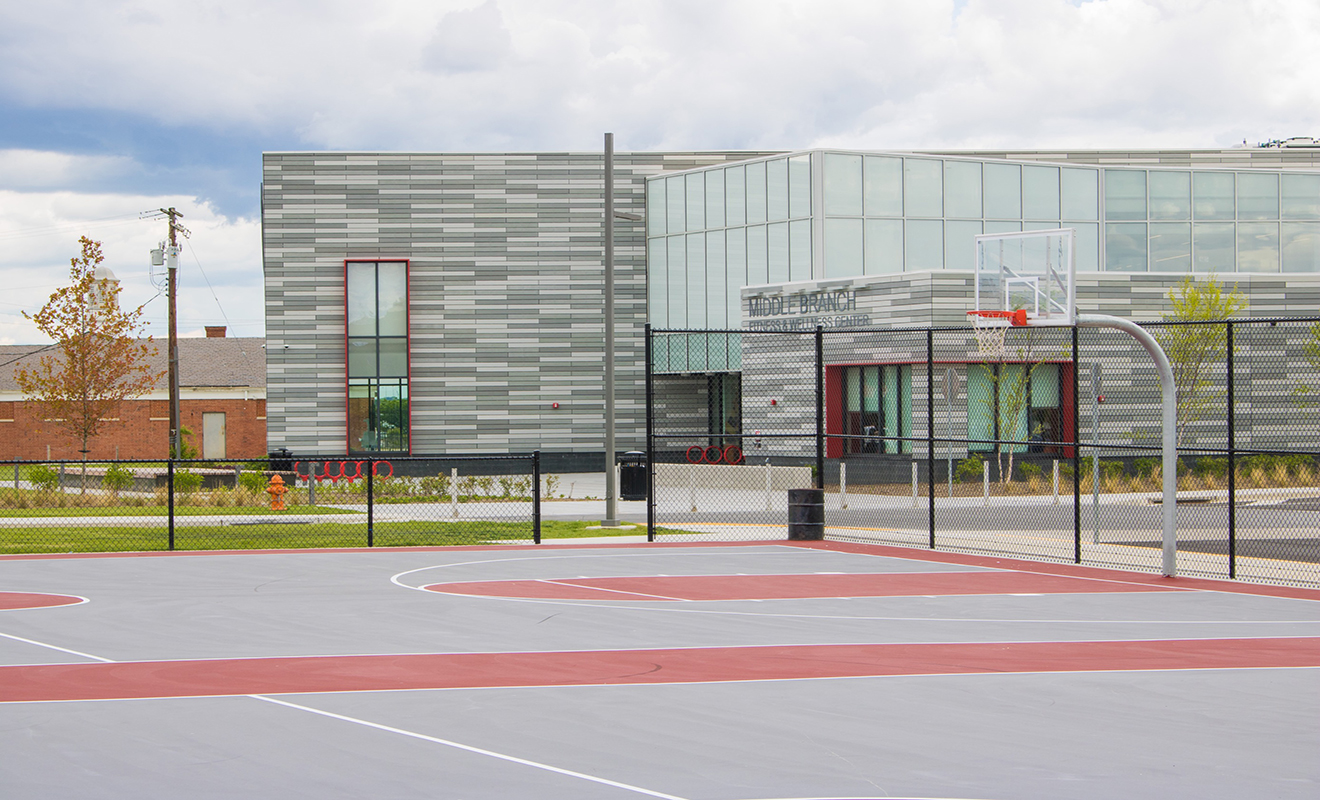 Details
Floura Teeter developed the Cherry Hill Park Master Plan, identifying multiple construction phases. Park amenities include FIFA regulated practice fields, a stadium sports facility, new basketball and tennis courts, playground, dog park, small picnic pavilions, walking paths, fishing pier, and connection to the Gwynns Falls Trail.
Phase 1 implementation includes an entry plaza, outdoor fitness terrace, walking trails, and extensive planting. The park will deliver a highly needed and anticipated community amenity for the residents of Cherry Hill.
Floura Teeter's creative collaboration throughout the project, from master planning and visioning through design and construction, was integral in the reimagining of Reedbird Park as a recreation hub which integrates indoor and outdoor space seamlessly, resulting in a transformative project for the Cherry Hill Neighborhood and Middle Branch region.

– Kate Scurlock, AIA, Associate, GWWO Architects