Floura Teeter Landscape Architects worked with the Maryland Economic Development Corporation (MEDCO) to design a headquarters and visitor center for the National Park Service (NPS). Located at the historic Cushwa Basin and Lock 44 on the C&O Canal, the headquarters is established on the site of the historic Miller Lumber Company in Williamsport, MD.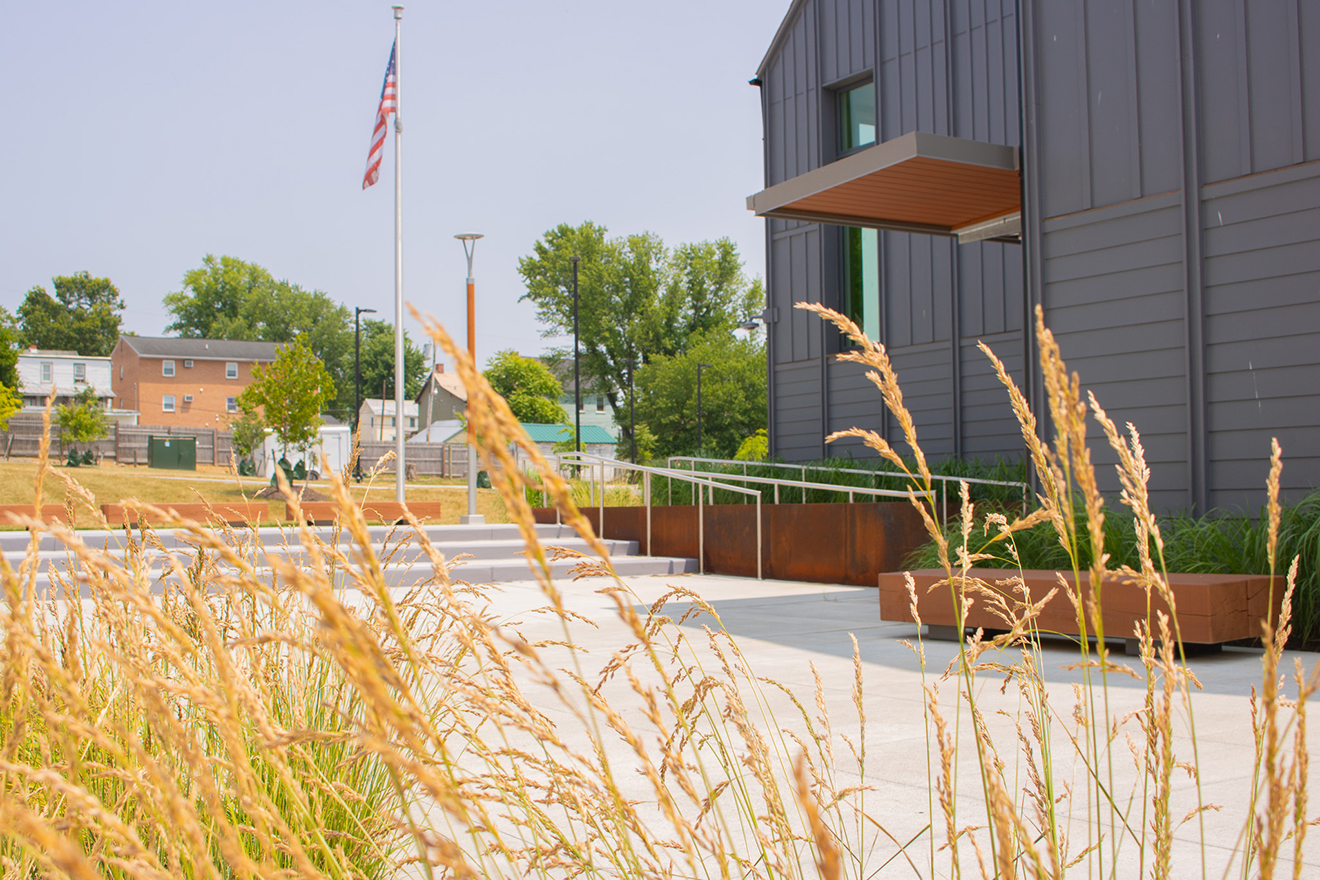 Approach
The project began with an assessment of the project site as well as potential ecological and circulation connections to the Canal, the Potomac River and the town of Williamsport. With consideration of the visitor experience and the NPS' goals for historic interpretation, this plan highlighted how visitors could experience the rich history of the area which includes canal history, Civil War history, and historic floods. Working closely with the cultural resources team, Floura Teeter identified pedestrian and bicycle circulation routes as well as the location of parking areas which could be easily connected to the towpath trail, but would not impact the historic landscape.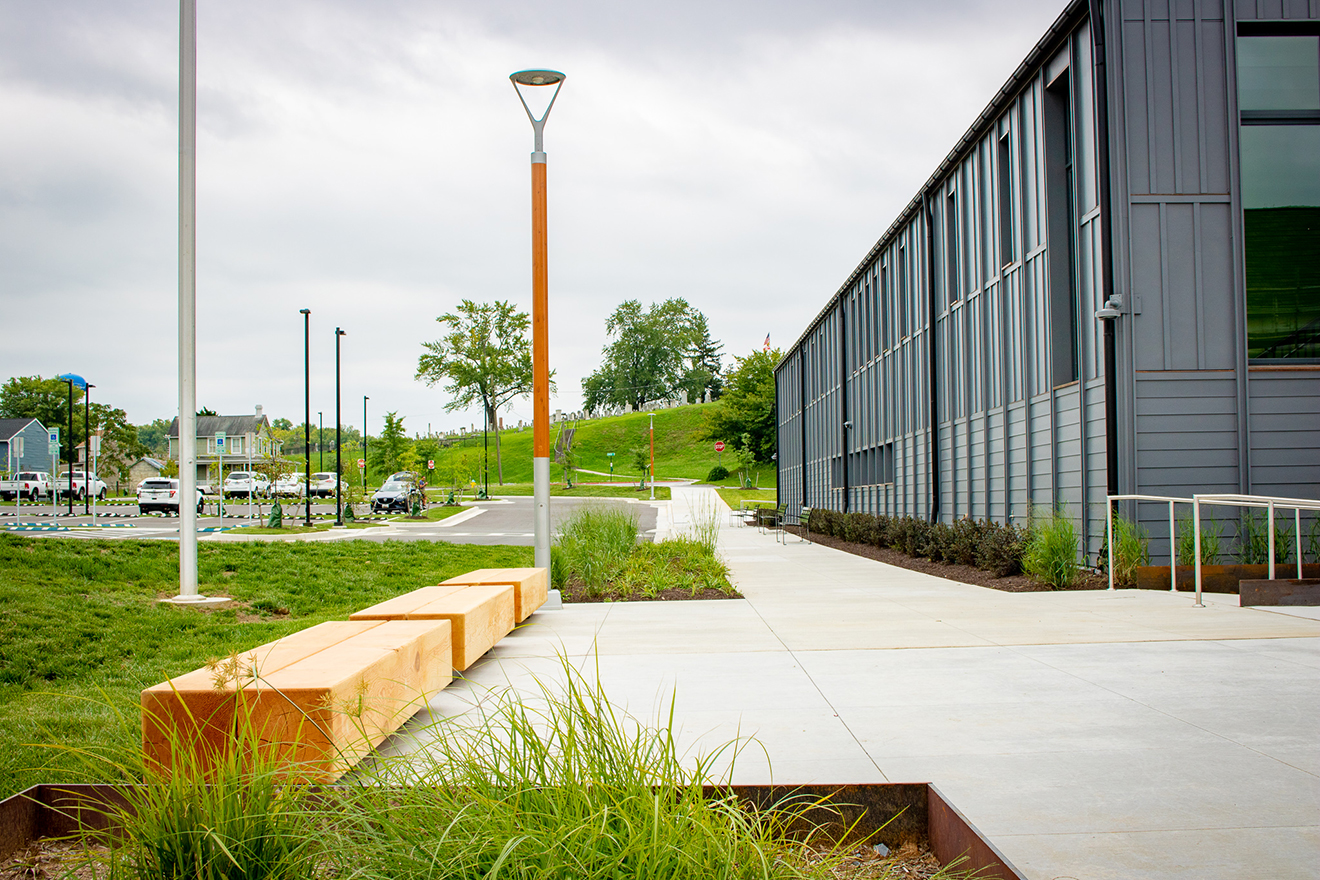 The site includes the preservation and adaptive reuse of existing buildings, a new building, parking, and pedestrian connection between the new buildings and the Cushwa Basin. Separated by a busy truck route, Route 11, this connection is challenging from the perspective of both safety and accessibility due to extensive grade change. Bike amenities such as changing rooms and storage are part of a future phase. The visitor experience will begin upon arrival and will lead out toward the canal, towpath trail and surrounding historic structures and cemetery. The landscape reflects the rich history and historic use of the site and the region, both from a human perspective as well as by illuminating the effects of flooding and past industrial uses on site ecology.