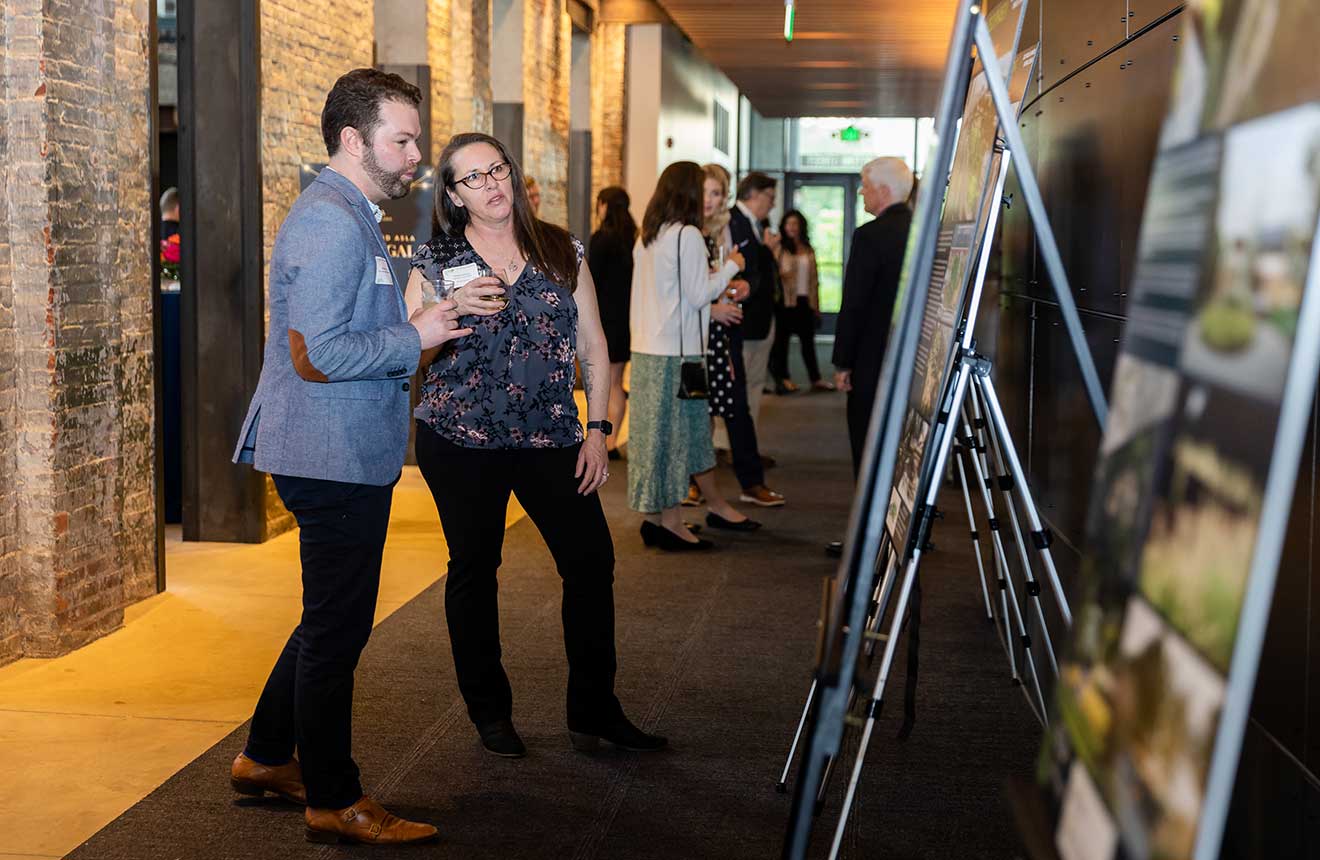 Last week the Maryland Chapter of the American Society of Landscape Architects (MD ASLA) held its annual Awards Gala to celebrate their member's work and accomplishments. The event was held at the The Winslow in Baltimore, MD. Floura Teeter brought home two project awards!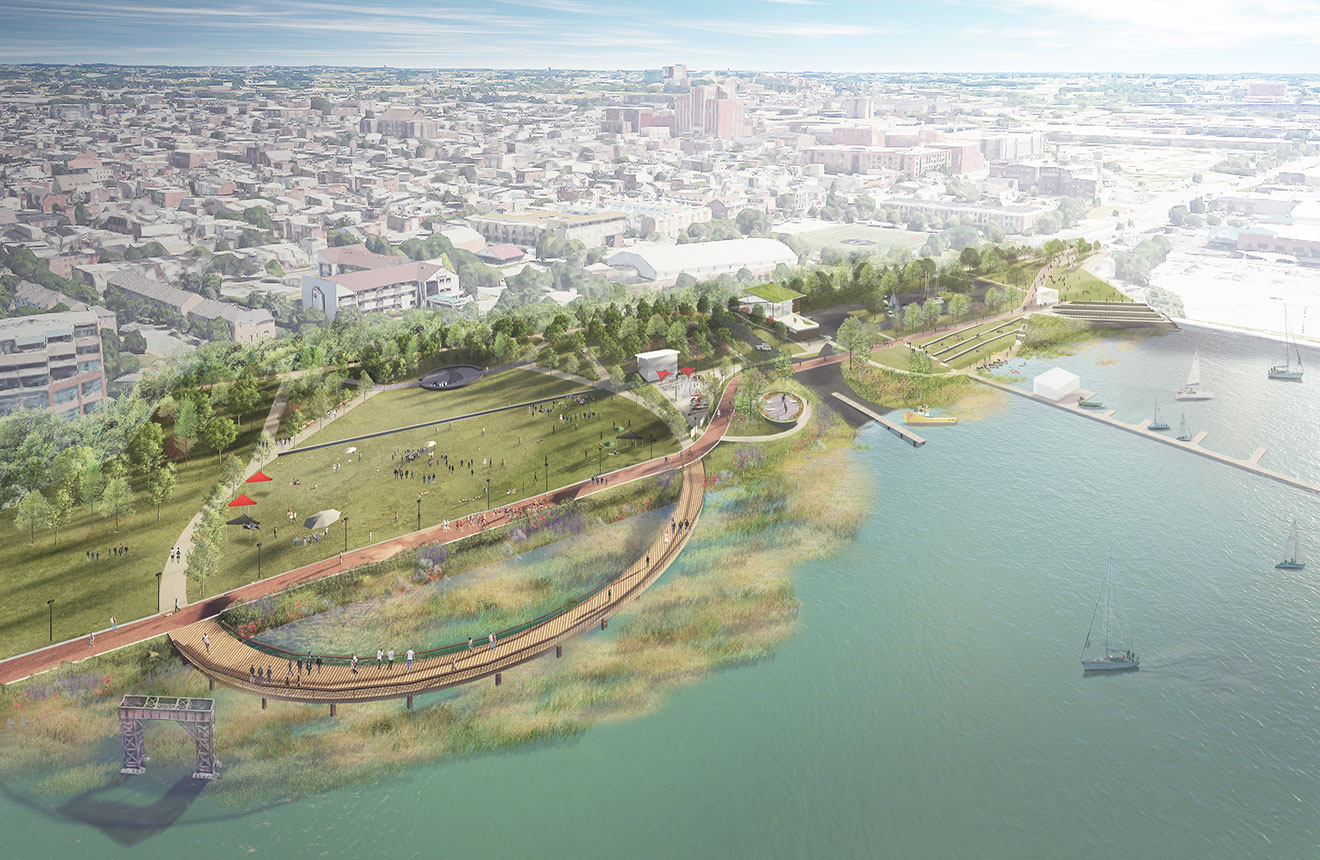 The Canton Waterfront Park Master Plan report won a Merit Award in the General Design – Unbuilt category. Floura Teeter collaborated with Baltimore City Department of Recreation and Parks, Whitman, Requardt & Associates, GWWO Architects, and the community to develop the master plan which celebrates the history and beauty of Baltimore's Harbor and provides a renewed recreational resource for Baltimore. Canton Waterfront Park serves the Canton neighborhood and provides citywide water access and views to Fort McHenry, marinas, waterfront developments, and the Baltimore Harbor. The team was challenged with enhancing ecosystem services and environmental quality of the park while improving recreational opportunities. To achieve project goals Floura Teeter employed the SITES rating system to provide a framework for development of the plan. The plan proposes the creation of a vegetated shoreline and opportunities for environmental education.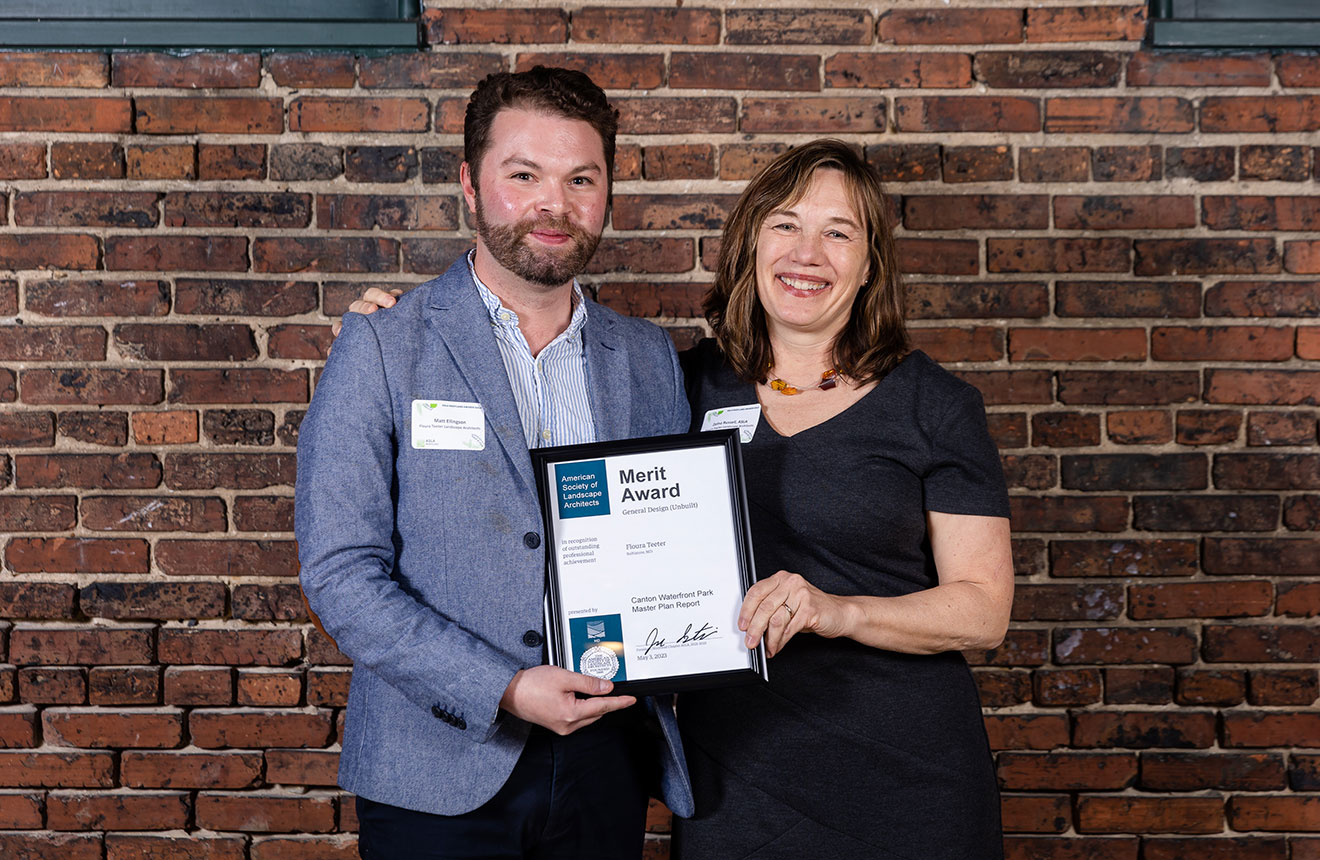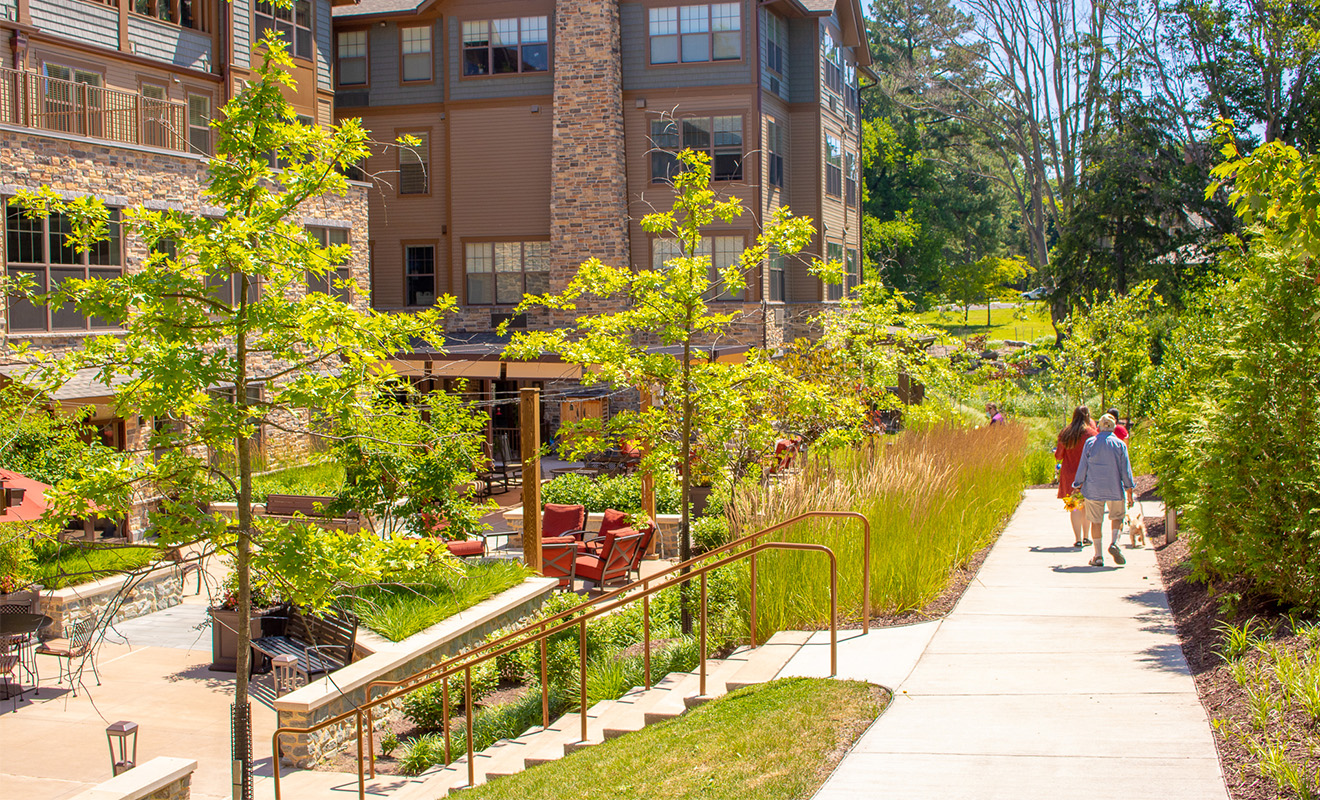 Brightview Grosvenor received an Honor Award in the Residential Design – Multi Family category. Working with architects at Hord Coplan Macht, Floura Teeter served as the landscape architect for the site. The building supports assisted living and memory care, and the landscape complements it with outdoor space for socializing, relaxation, and formal programming. The front terrace features a lushly planted garden which welcomes residents and visitors. The rear of the building offers garden terraces and a dining terrace with water feature, fire pit, and shade structure. The site is adjacent to the Bethesda Trolley Trail and provides a looped walking trail for residents which connects to this important amenity.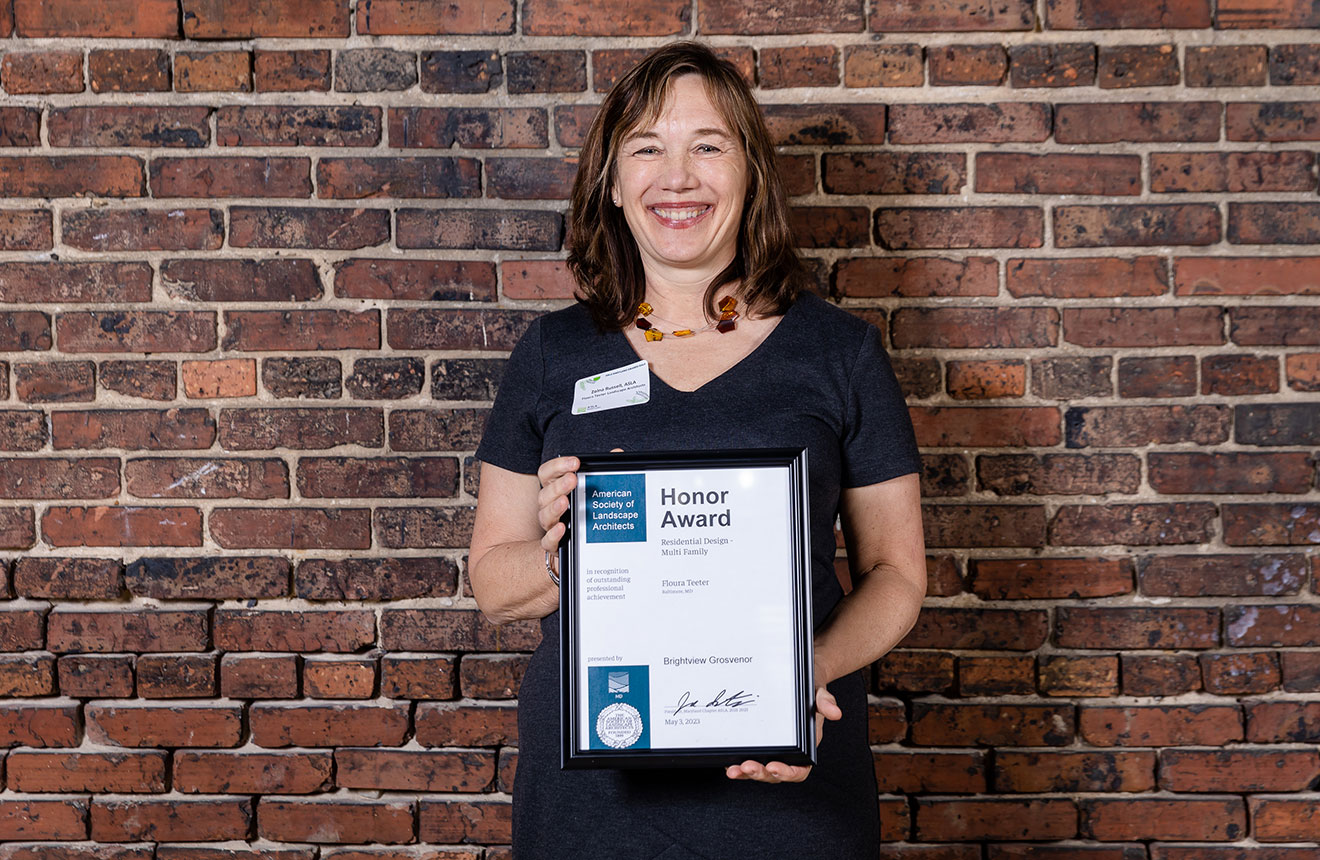 Congratulations to both project teams on the well-deserved recognition.
We are also pleased to share Floura Teeter Intern, Kaila Blevins received a Student ASLA Merit Award. Kaila is a recent Morgan State University graduate. She has served as an intern at Floura Teeter for over a year and will soon start as a full-time Landscape Designer at the firm. We are proud of what Kaila has already accomplished as a student and intern and excited to be part of her future in the landscape architecture profession.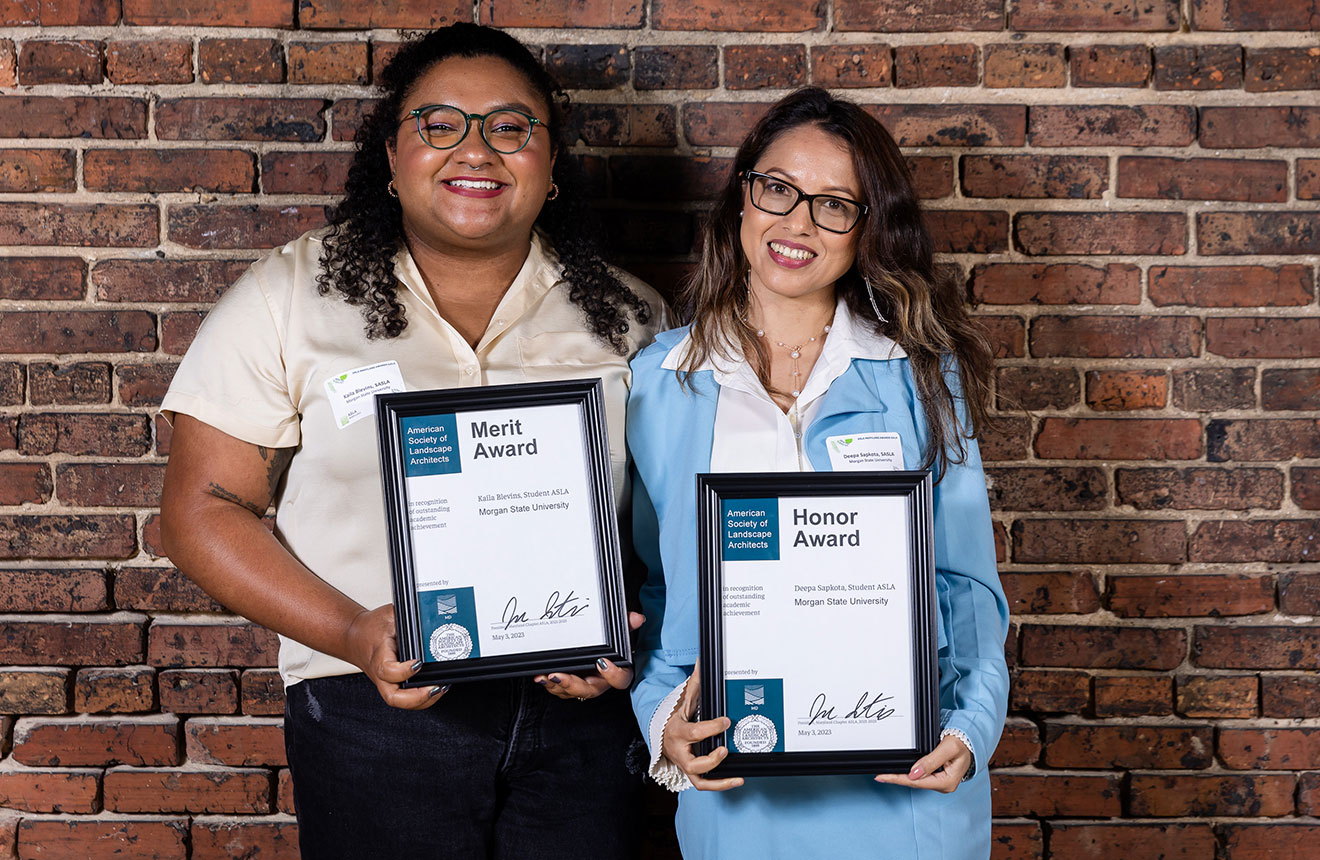 Thank you to MD ASLA for honoring our staff and the incredible work that they do every day. And congratulations to all of the 2023 MD ASLA Award winners.