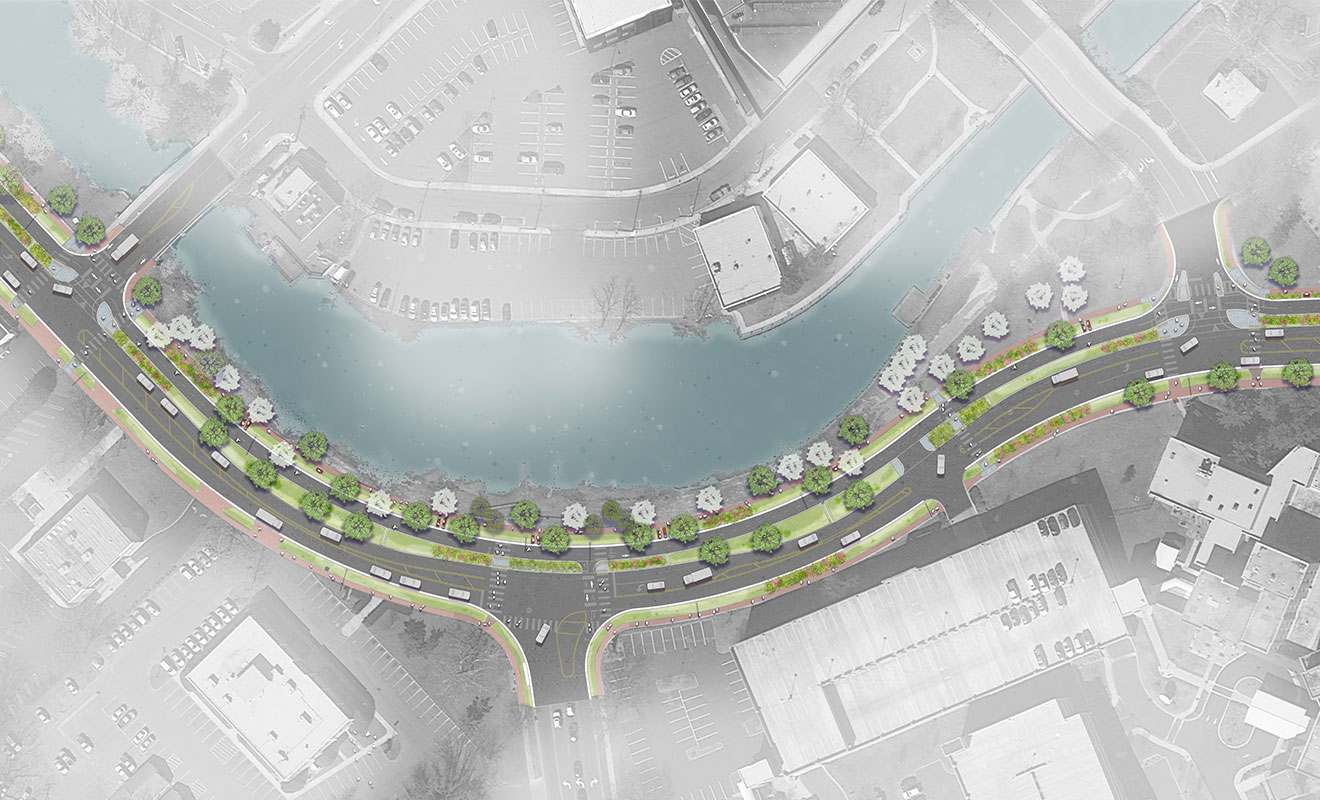 Approach
Part of a larger traffic calming effort, the two-way cycle track on Carroll Street is a 2.5-mile bike and pedestrian corridor connecting to Salisbury's historic core on West Main Street.
Details
The design team studied removing a traffic lane to facilitate the addition of a bike lane within Carroll Park, the linear parcel directly north of West Carroll Street. Through the use of new curb lines, strategic pavement markings, and micro stormwater management facilities, the project reduced hardscape and created a fully separated corridor for cyclists. Adjacent to the cycle track is a dedicated pedestrian path, on the bank of the Wicomico River.
Floura Teeter enhanced the existing landscape with trees and native shrubs and perennials planted for seasonal interest and coordinated for the visual safety of riders, pedestrians, and vehicles. New traffic signals and crosswalks facilitate pedestrian traffic to Peninsula General Hospital FCU. Cobble pavers at median ends help signify to motorists to be alert to pedestrians and brick sidewalks create visual cohesion. Light poles, benches, and waste and recycling receptacles follow city standards.
Floura Teeter coordinated staff from three different design firms and got approvals through the City, State and railroad; doing so while making sure the plans lined up perfectly and adjusting to several changes in scope – Carroll Street never would have gotten through design the way it did without Floura Teeter onboard.

William R. White, Transportation Projects Specialist, City of Salisbury