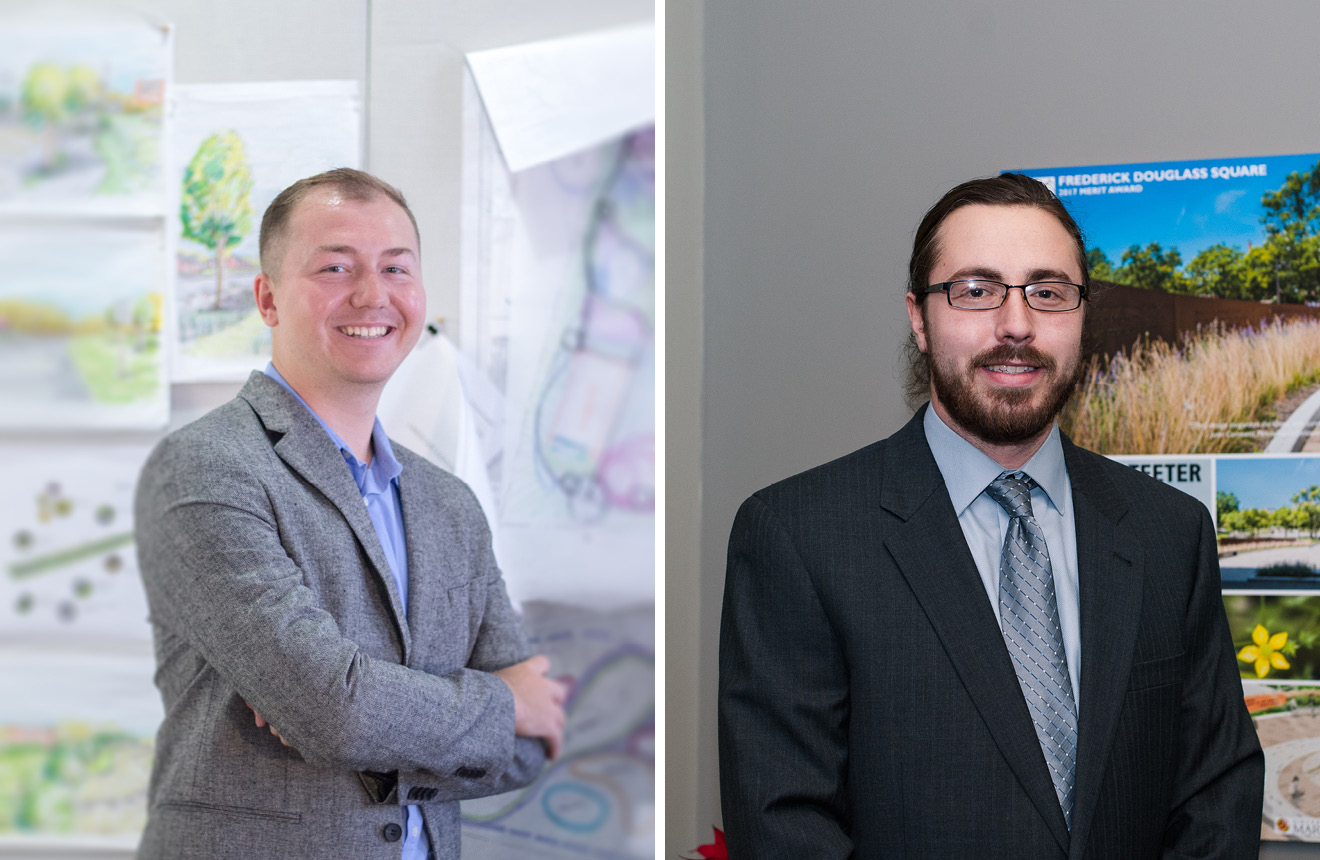 To close out 2021 Floura Teeter celebrated two new promotions at the year-end Holiday dinner. We are pleased to announce Gino Pompa and Joe Ignatius as our newest Associates. Gino Pompa is a landscape designer and ISA-Certified Arborist with nearly 10 years of experience in environmental science, civil engineering, natural resources management, and forestry. He joined Floura Teeter in 2017 and has supported projects in both the Pathways and Places studios.
Joe Ignatius is a graduate of Penn State University with over six years of experience. Since joining Floura Teeter in 2016 he has worked on a wide variety of projects including highway and transit transformations, park master plans, and residential facilities. Joe is an active member of the American Society of Landscape Architects and recently served as the Maryland Chapter President.
Floura Teeter is honored to continue to support both Gino's and Joe's growth in the landscape architecture profession.
Congratulations Gino and Joe.